Texas suspends notary who mishandled Trump – Daniels hush money deal
Back in March we reported that the infamous nondisclosure agreement to keep an affair between President Donald Trump and his porn star mistress Stormy Daniels secret, was being scrutinized by the State of Texas in an investigation into why it wasn't properly signed when it was notarized.
That 'hush agreement', under which Daniels was paid $130,000 by President Trump's lawyer Michael Cohen, was notarized in Forney, just east of the city of Dallas.
However, it was not signed by the Forney notary public.
According to the Dallas Morning News, Texas authorities have now suspended suburban Dallas notary Erika Jackson for botching her role in Stormy Daniels' agreement to stay silent about her affair with Trump years earlier.
The disciplinary action faults the Forney notary for not properly witnessing and documenting the porn star's' signature on the agreement struck with Trump's personal attorney just days before the presidential election, according to records obtained Wednesday by The Dallas Morning News.
But the Texas Secretary of State office said the notary's sloppy work has no bearing on the legal validity of the hush-money deal, which is under intense scrutiny by U.S. prosecutors investigating Trump and his attorney, Michael Cohen.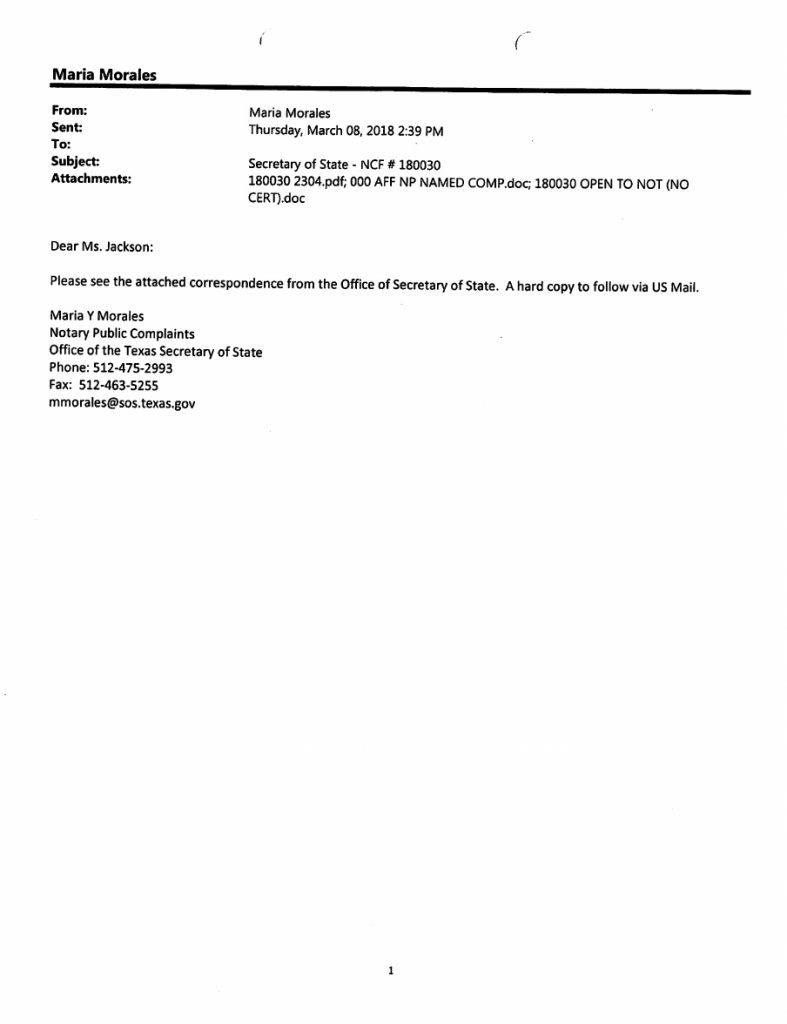 The notarial certificate was not completed at the time notary public Erica Jackson's seal was placed onto the document, which was not signed by the notary who stamped it in Forney.
Texas notaries are required to sign and date agreements, as well as provide a certificate verifying those who sign documents. However, notary Erica Jackson failed to do all three for the 2016 nondisclosure agreement.
State officials found Jackson had improperly notarized documents in other cases, in violation of state rules. Last month, as part of the settlement with the state, she agreed to undergo training and testing during the three-month suspension of her commission.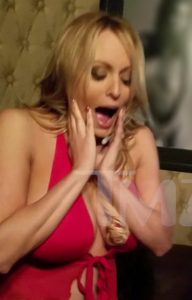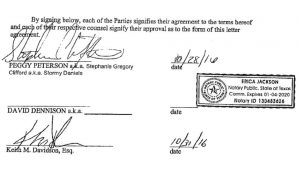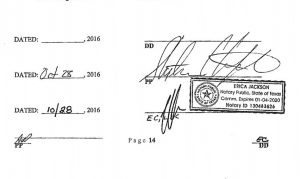 Jackson's attorney Craig Watkins told The News on Thursday that Jackson wants to avoid being part of this "whole circus" involving Trump, he said.