Stormy Daniels stripping performance cut short after drunkard throws wallet at her
It sounds like Stormy Daniels' dream — a man throwing money at her, followed by her not performing her contractual duty.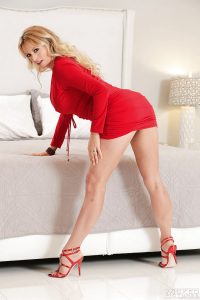 A drunk patron at Stars Cabaret in Bend, Oregon threw his wallet at reputed presidential lay Stormy Daniels in the middle of her feature stripping show Thursday night, cutting short her performance.
Daniels, the 39-year-old porn star at the center of a Trump administration scandal involving a $130,000 hush money payoff, was dancing to Poison's "Every Rose Has Its Thorn," with nothing but high heels and a garter on her right leg when she was hit in the face with the wallet. Shocked, she ran off the stage after throwing the wallet back at the man. The crowd booed as an announcer said the show had to be stopped.
Can't be wounded when she's got no heart
Daniels was not injured, but Bend police arrived and interviewed the patron outside the club.
"I was being wasted," the unnamed patron told police. Daniels refused to press charges, and the man was let go, free to walk home.
"I think she is a really nice person," the man said. "I am extremely sorry."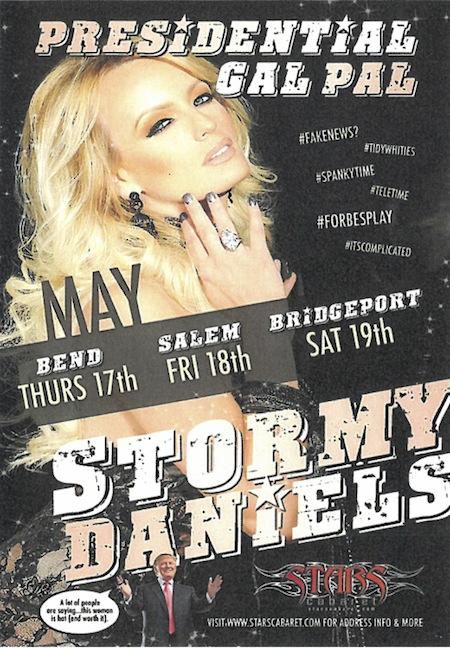 As Daniels' show, delayed by hours because her luggage was lost by an airline, approached well after midnight, the club remained crowded.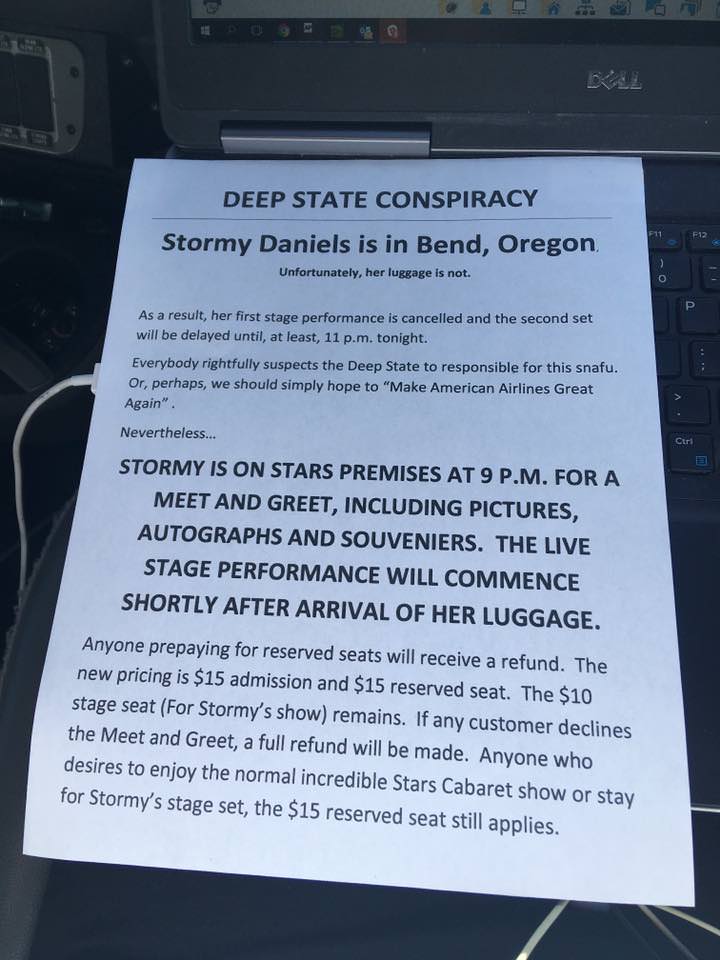 She finally took the stage shortly after 1 a.m. dressed in a "patriotic" bustier and long red skirt that flowed down to her high heels. The crowd yelled as she pranced around the stripper pole to Lenny Kravitz's cover of "American Woman."
As Daniels removed items of clothing and dropped to the floor, the crowd chanted, "Stormy, Stormy, Stormy." But as she stood up to keep dancing, the drunk man threw his wallet.
More than a hundred people had shown up to see the President of the United States' alleged former mistress perform on stage. The show was promoted as meeting history in person. For better or worse.
Her performance Thursday was the first of an Oregon leg that also includes stops in Salem on Friday and Tualatin on Saturday.
Grab 'em by the wallet
The cost of seeing a bit of history in Bend was a $20 cover charge, but seats were reserved closer to the stage for an additional $15 to $25.
The crowd trickled in, greeted by a large banner of Daniels and a slightly smaller cardboard cutout of Trump. The porn star and the president were a popular backdrop for selfie-seeking customers. One woman said seeing Daniels was on her bucket list.
Other customers showed off their politics: One man wore a hat that read "Make America Great Again" while another man wore a T-shirt that read "Elect a Clown, get a circus."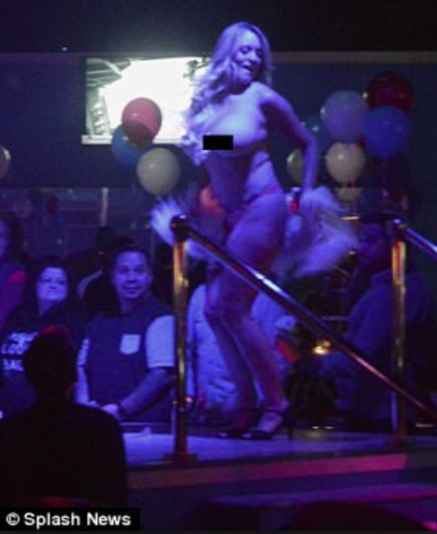 Daniels had performed in Bend once before, at Stars Cabaret in November 2008. The show did not have the same fanfare, even for Stars Cabaret co-owner Randy Kaiser.
"Quite honestly, I didn't remember," Kaiser said. "I have no recollection of her being here."
I never felt more satisfied or optimistic than when I rode the river in my youth.