Stormy Daniels' 'Gay Dads' Side With Michael Avenatti
In the latest completely unsurprising turn of events, Stormy Daniels' "two gay dads" have come out in support of lawyer Michael Avenatti following her claims that he both launched an online fundraising effort and sued Trump for defamation without her permission.
Solvang residents Keith Munyan and J.D. Barrale are longtime partners and friends of the aging porn star.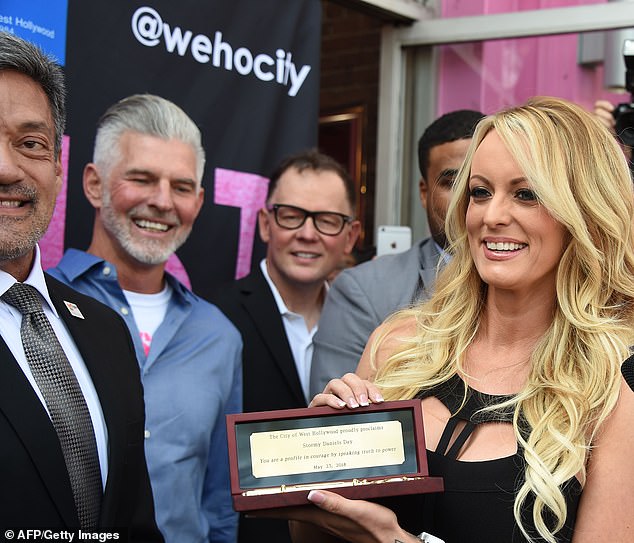 But their bond with Daniels has frayed in recent weeks because of her and her estranged husband's demands for money from a merchandise website they operated on her behalf, and because of her husband's angry, seemingly homophobic text messages to them.
As we noted earlier this week, Daniels' charges of financial improprieties are, or course, not dissimilar to those she leveled at her attorney / carnival barker yesterday.
"What she has done to Michael Avenatti publicly she has done to us privately for the past month," Barrale told The Daily Beast on Wednesday afternoon, before he filed a report with the Santa Barbara County Sheriff's Office against Daniels' husband, Glendon Crain.

"What's happening to Michael Avenatti is wrong because he's so good to her," Barrale added. "He's been the best thing that's ever happened to her."
Gee, it's almost as if Stormy is unable to form and maintain genuine bonds with people.
The appellation "gay dads" is an interesting choice for Daniels, who is estranged from her own family.
When Daniels was 17, she brought a boyfriend to visit her father in Cincinnati. During that trip, he later found out, she danced at a strip club across the river in Kentucky. Her father said he was unhappy, but he felt helpless. That was the last time he saw her.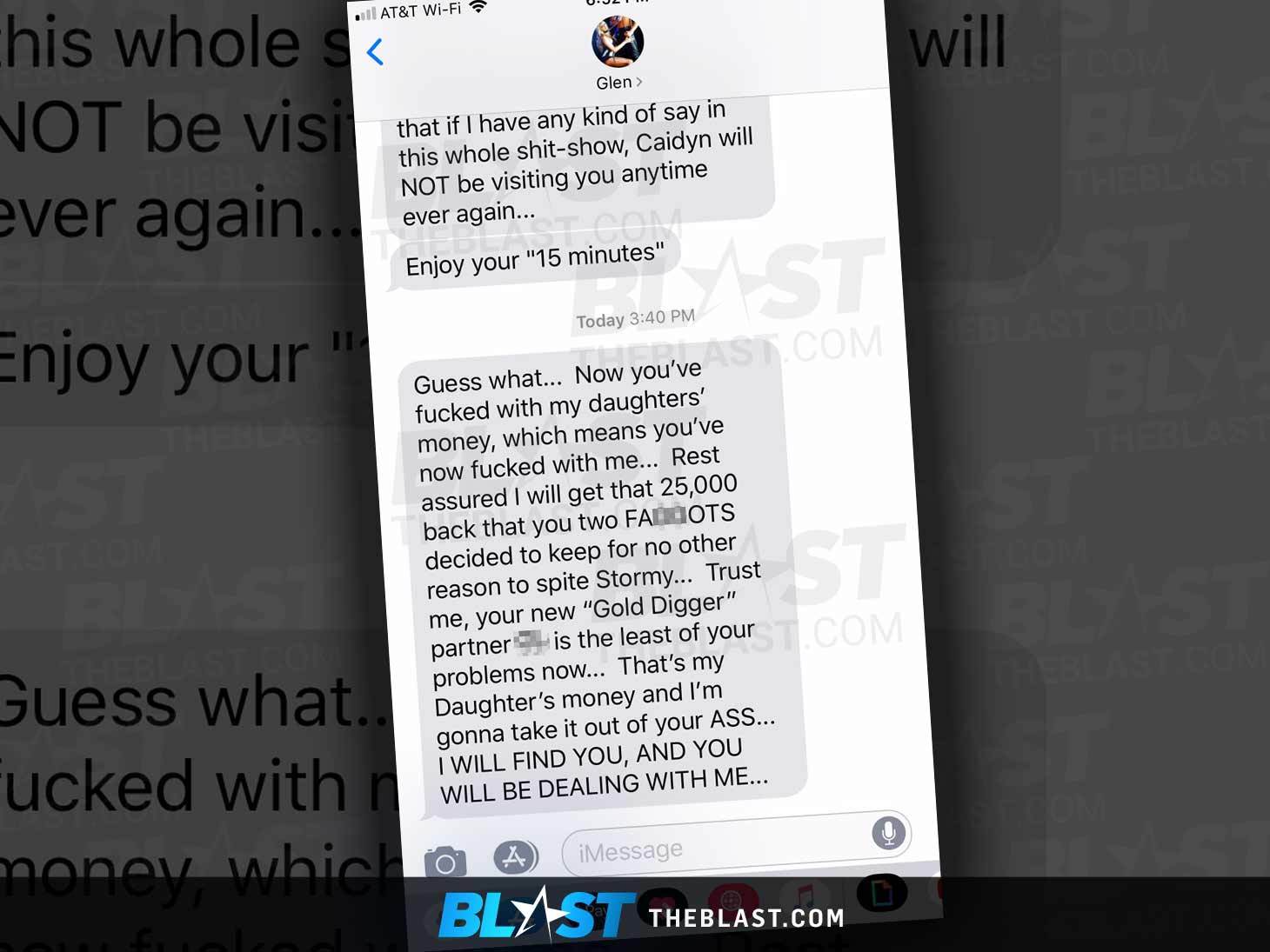 A statement
Crain told The Blast that Daniels had nothing to do with his text messages to the couple.
One can easily imagine Stomry standing over him, screaming, and throwing household items at him, as he penned the following statement:
"Stormy had nothing to do with my text messages and statement. I was relayed information that involved my family and money set aside for our daughter and I got very upset. I am not homophobic and Stormy is not homophobic."