CNN Has Lost Its Way with 'Stormy Watch': Daniels Saturation Coverage a Bust
RatingsLand — CNN remains in distant third place among the three major cable news networks, despite its attempt to win over viewers with saturation coverage of President Trump's alleged affairs with mercenary adult film star Stormy Daniels and born again ex-Playboy playmate Karen McDougal.
As an example,AdWeek reports that CNN trailed Fox news badly in every prime time hour on Wednesday, in most cases by over a million viewers.
While its true that CNN earned a rare prime-time ratings win recently in the coveted 25- to 54-year-old demographic with its saturation coverage of interviews with Daniels and McDougal, those earnings have not sustained, and, as DePauw University communications professor Jeff McCall argued in a piece for The Hill, "Nobody will ever rate these interviews, however, in the same category as CBS reporter Daniel Schorr's cold war interview with Soviet strongman, Nikita Khrushchev."
As The Western Journal notes, citing McCall:
CNN has lost its way with its excessive coverage of salacious stories and with White House correspondent Jim Acosta's constant attempts to position himself as the Trump administration's "harshest antagonist."

. . .

This type of prurient coverage is not what will rebuild a trusted news brand.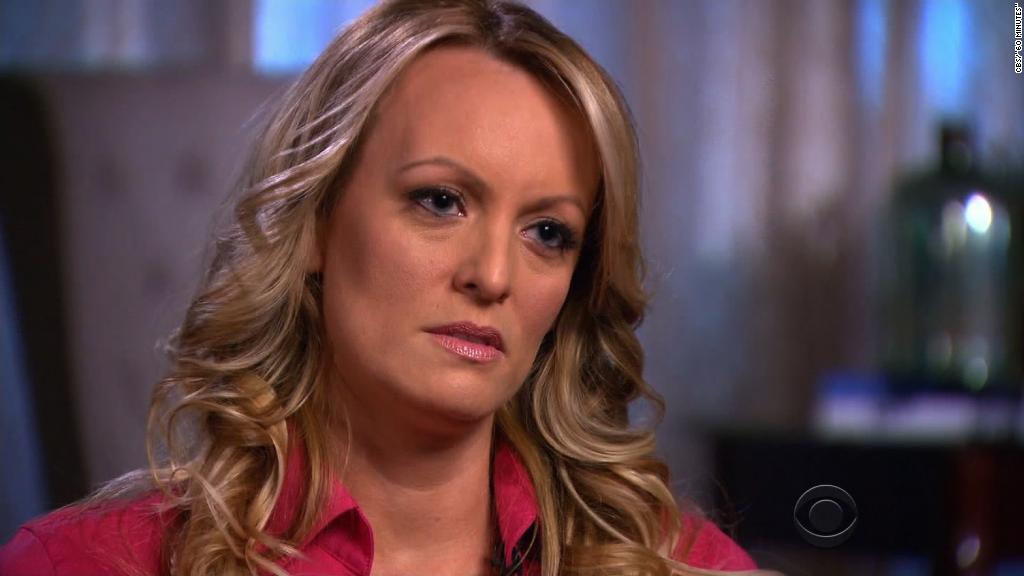 Prurience
McCall wrote at The Hill:
Daniels's attorney, Michael Avenatti, gets more face time on CNN than some of the channel's anchors, as CNN doubles down on covering sexual escapades. It has apparently not occurred to the CNN producers that Avenatti is playing them for all the publicity he can get.

CNN's warped obsession with reporting about supposed adultery demonstrates a larger problem at the once-proud and groundbreaking channel. CNN's focus is not on news, but on distracting itself and the nation's news consumers with peripheral and sensation gibberish that fails to enhance the national dialogue. In the run-up and

aftermath to the recently passed government spending bill, CNN mentioned McDougal and Daniels more than three times as often as the spending bill. The spending bill, of course, isn't photogenic, but it impacts citizens way more than a playmate model.

CNN's new strategy to boost its lagging prime time is to slot ratings-challenged morning show host Chris Cuomo to take over the 9 p.m. hour of Cooper's current two-hour show. Once that switch is made, CNN will have back-to-back evening anchors representing elite, east coast, powerful families. Yet, CNN will still wonder why working class viewers and people in the heartland can't relate to its on-air talent.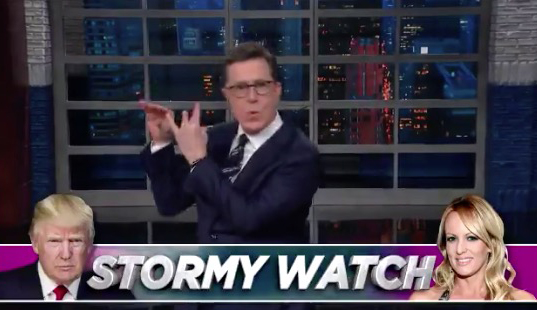 The media circus has now become a laughing stock even in news and entertainment circles.
After Daniels brash attorney Avenatti said that the so-called hush agreement has no "lawful object or purpose," a fake-outraged Colbert retorted,
"Oh, how dare you! Of course this agreement has a lawful purpose. It has given Anderson Cooper hundreds of hours of Stormy Daniels raw cleavage footage."