VIDEO: Stepping into Manhattan Courthouse, Swarmed Stormy Stumbles in Strappy Stilettos
Porn star and alleged Donald Trump lay Stormy Daniels tripped and nearly fell in a pair of towering black strappy stilettos, the New York Post reported, as she was rushed by  photographers outside federal court in lower Manhattan on Monday.
Just before 2:00 EST, Daniels made a flashy appearance for a hearing over the client list of President Trump's personal lawyer, the embattled Michael Cohen.
Dressed in a pastel pink knee-length skirt and suit jacket, Daniels was whisked from a car into the courthouse on Pearl Street through a sea of photographers, who knocked over a metal barricade in the chaotic crush.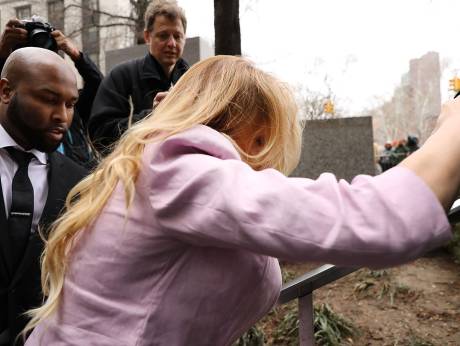 Stormy also spoke to the throng of reporters: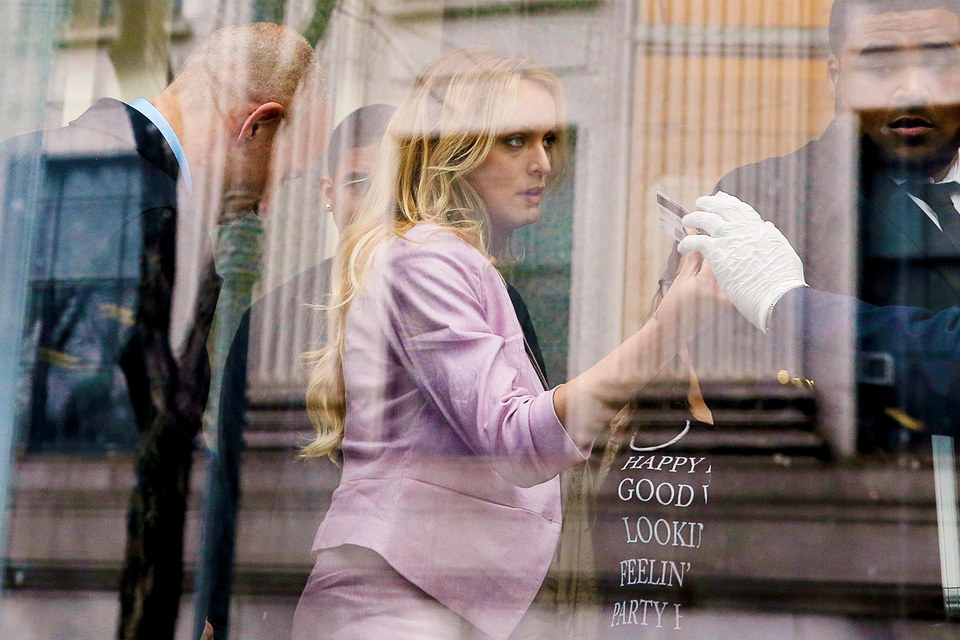 Two-fisted reporter. That's not my microphone, I'm just happy to see you.