F.U. Pay Me Crowdfunding Edition: Stormy Daniels Launches Fundraiser Site to Cover Costs of Breaking Contract
Classic Stormy Daniels. The porn star was paid $130,000 in 2016, but after reconsideration has decided that her story is worth more than that. So, she's seeking money from Trump haters via her own crowdfunding website to finance her attempt to break the hush agreement she signed with Trump's attorney.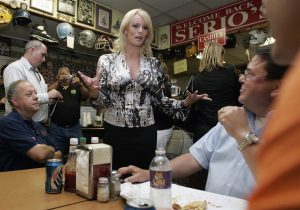 Porn star Stormy Daniels announced she is launching an online crowdfunding campaign to cover the legal costs of breaking the nondisclosure agreement she signed with Donald Trump's  personal attorney prior to the 2016 presidential election.
Under the terms of that contract, Daniels accepted $130,000 from attorney Michael Cohen, 12 days before the election in exchange for her silence about an alleged sexual relationship with Trump a decade earlier.
Citizen Stormy
"I am attempting to speak honestly and openly to the American people about my relationship with now President Donald Trump and the intimidation and tactics used against me," Daniels grandstands on her new fundraising website, which became active Wednesday morning.
"But unfortunately, I do not have the vast resources to fight Mr. Trump and Mr. Cohen alone," she writes. "Thank you for supporting me."
Daniels neglects to mention that it was she who picked this fight by breaking her word.
The crowdfunding appeal is the latest move by Daniels's new attorney, Michael Avenatti, in a sweeping public relations offensive that includes his frequent television appearances and legal maneuvers, brash comments on social media, and a yet-to-be-aired interview Daniels gave last week to CBS's "60 Minutes."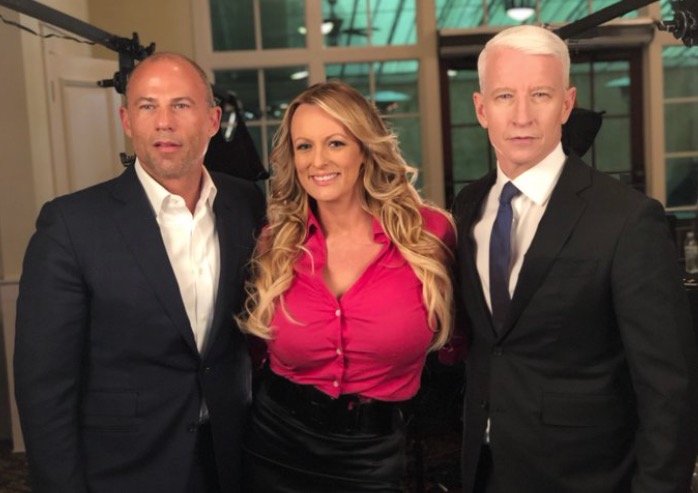 Avenatti's aggressive posture comes with financial risks. Daniels's deal with Cohen called for private arbitration to settle any disputes and a penalty of $1 million each time the agreement is violated. Cohen, who initiated arbitration two weeks ago to obtain a temporary gag order against Daniels, has suggested he will pursue those penalties.

"I believe Mr. Avenatti's actions and behavior has been both reckless and imprudent as it opens Ms. Clifford to substantial monetary liability, which I intend to pursue," Cohen said told The Washington Post on Friday, using Daniels's given name.

Daniels says on the website that she will use donations for attorney's fees, out-of-pocket legal costs, any damages assessed against her and security costs. Avenatti cited "credible" threats against Daniels in recent days, though he would not detail those threats or her security measures. Refunds of any leftover money will be prorated under the CrowdJustice.com policy.
Avenatti didn't say who found these alleged threats "credible". Was is law enforcement? Or merely Daniels' own team? Hmmmm.
Avenatti told CNN last week that "at least" three people have offered to give Daniels $1 million so she can speak freely about her relationship with Trump.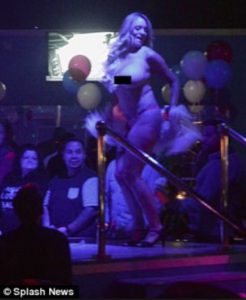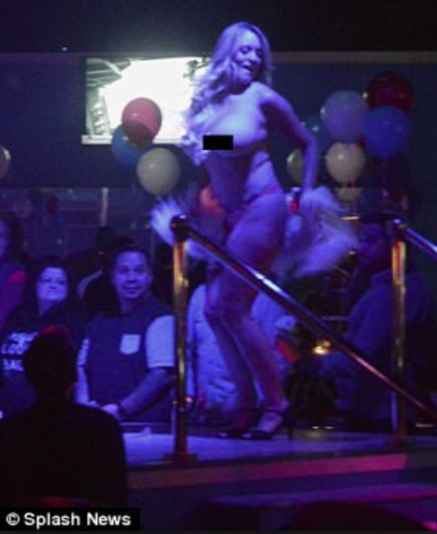 That's more folding cash than Stormy could possibly fit in her g-string.
"We could have easily gone out and secretly raised millions from a number of 'fat cat' donors who don't like the president," Avenatti told The Post on Wednesday. "But that isn't in the spirit of what this is about."
LOL No, this crowdfunding effort is more in the spirit of: "I'm sure if he had felt the need to graciously help me I would have put it in my purse." This isn't about politics . . . or sex. It's all about the money. And Stormy hopes that portraying herself as an embattled woman in peril from powerful, sinister forces will bring out a dollar bill-waving Captain Save-A-Ho army en masse.