Is SnapChat Premium porn friendly? Turns out not so much!
When SnapChat introduced the premium feature, everything changed for porn stars. Finally, instead of depending on website companies to create a site for them and hope it all works out, porn stars could pull out their phone, record a saucy little video and then make money for sharing it with their fans. They were able to do this through the SnapChat premium feature that allowed people to control who got to see these private snaps.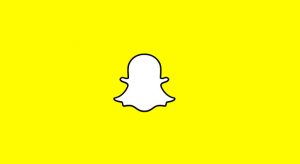 Overnight companies started popping up making it easier for girls to do this. You could sign up for these companies and they would process payments and handle memberships for your premium SnapChat account. All a girl had to really worry about was what video to post next to her fans.
Sounds wonderful, right?
I mean hell girls were reporting that they made more money with their SnapChat than their membership sites, I'm talking thousands per month here.
Turns out the good fortune can't last forever. Because SnapChat has begun to ban accounts belonging to porn stars. We wrote about it the other day. Natalia Starr wasn't the first, and she won't be the last.
Everyone always assumed that because it was behind a paywall that naughty videos were perfectly acceptable, but they would be wrong.
I spoke with a representative from SnapChat and they had this to say.
"We prohibit accounts that promote or distribute pornographic content. The Community Guidelines apply to all Snapchat accounts."
So you've heard it hear first. Don't count on your premium SnapChat money lasting forever. SnapChat has made it clear, they aren't into porn. Your account will get deleted one day. It's only a matter of time, so start making plans on what you are going to do next.
Hello, my name is Kelli Roberts. I am a published author, AVN nominated producer, and webmaster who has worked in the adult industry since August of 1996.