The Realities of Making Bank on Social Media!! $$$$
Everyone seems to want to be an "influencer" these days. Before it was called insta-model for girls who showed off their bodies on Instagram, Viner for people who made those short videos on Vine before it died off, or YouTuber for those who posted videos on YouTube. But now, we've combined all the platforms and just call these social media folks, influencers. In other words, they use social media to try and influence you to buy something.
Some influencers have more power than others. Kendall Jenner, for example, was recently paid $250,000 to make a single post about an upcoming festival being held in the Bahamans, The Fyre Festival, which as we all know now, turned out to be a scam.
Kendall Jenner didn't even go to the event, she was at Coachella. But that's neither here nor there. She was still paid big ass bucks to promote this Fyre Festival.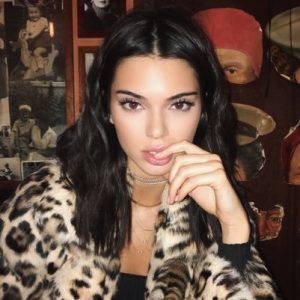 Jenny McCarthy will tell her 1.3 million twitter followers about whatever you want for only $3,500 plus another $600 if you want her to make a video about it.
Blac Chyna will tell her 1 million Facebook fans whatever you want for only $2,000. Of course, if you want her to make a video about it, that will be another $500.
Let's just say, the use of social media as an advertising tool likely isn't going anywhere soon—especially as long as a supply of famous faces are willing to play the game.
In the non-adult word, even non-famous girls are making bank.
Hell, some fashion bloggers with a top fashion blogger can cost anywhere from $5,000 to $25,000, according to an article at Jezebel.com. Of course, that's a hell of a lot cheaper than the $100,000 to $300,000 for a single post on Instagram that Kylie Jenner charges.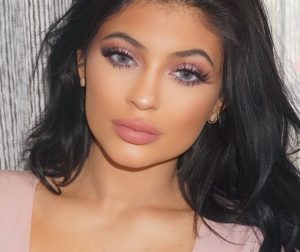 Danielle Bernstein is a model. Well, more like an insta-model. But don't be so fast to discount her. She's also a personal style blogger and if you want her to promote your brand, you know – model your shit, she charges $5k to $15k. Yep, you heard me right, as much as $15,000 to put on a swimsuit and take a selfie.
Captiv8, a company that connects brands to influencers, says someone with three million to seven million followers can charge, on average, $187,500 for a post on YouTube, $75,000 for a post on Instagram or Snapchat and $30,000 for a post on Twitter. For influencers with 50,000 to 500,000 followers, the average is $2,500 for YouTube, $1,000 for Instagram or Snapchat and $400 for Twitter.
So what are the options for porn stars?
Because they aren't considered "family friendly" most porn stars don't get offers from big brands to promote their products. But that's not to say they aren't making bank with their social media presence.
Porn stars have other avenues of making money. First, they can sell access to their private SnapChat, through companies like GetMySnap.com for $19.99 to $29.99 a month.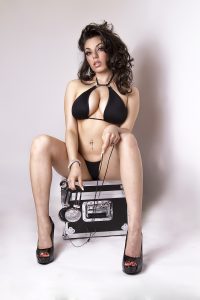 The rumor is, porn stars are making an incredibly amount of money as compared to the traditional "membership website". A typical porn star might only make a few hundred bucks a month on an official website, while a top star may bring in $2k to $4k a month. PornStars who sell access to their private SnapChat, however, are rumored to be bringing in as much as $10k a month in some cases.
They can sell access to their private twitter feed through OnlyFans.com. Porn stars charge anywhere from $5 to $30 per month.
Dillion Harper, for example, sells access to her OnlyFans (private twitter feed) for $8.99 per month. As of this moment, she's made 249 posts, which include 168 photos, and 47 video clips.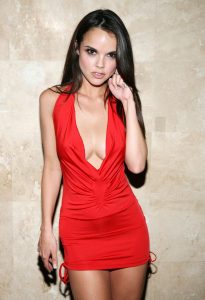 Megan Rain charges $20 a month for access to her OnlyFans (private twitter feed). As of this moment, she's made 37 posts, which includes 38 photos, and 11 video clips. With 164 fans that means she's making $3,280 a month from the site.
Abigail Mac charges $15 a month for access to her OnlyFans (private twitter feed). At this moment she's made 125 posts which include 69 photos and 46 video clips. With 122 fans that means she's making $1,830 a month from the site.
Keep in mind that's in addition to the money they make from the movies they appear and their feature dancing gigs.
Some porn stars like Bree Olson sell "follow backs" on sites like Periscope. In other words, send Bree Olson something like $20 and she'll follow you back on Periscope. Rumor is, she's made as much as $35,000 doing this. She doesn't even get naked on Periscope. She just randomly chats with her fans or lets them watch her do things like cook dinner or do her hair. If she follows you back, then when she broadcasts you can talk to her while she streams her video live.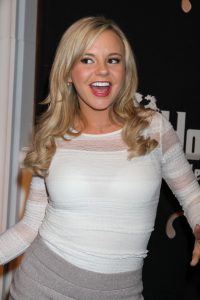 The crazy thing is, fans would actually get a much larger amount of content featuring their favorite porn star if they joined their official website, but they don't. Instead, they pay for things like private access to see them on SnapChat, OnlyFans or Periscope.
Why?
Because they want to feel that connection.
They want that personal experience and they are willing to pay for it.