Real Tips on How to Keep Your Sex Life Exciting
As a blog that has to do with the adult industry, why don't we ever really just talk about the act of sex itself?
Sex is something we all do. Without out, what would any relationship be? I mean let's be honest … Great sex is an essential part of any relationships and a solid foundation of a good marriage.
Nevertheless, the problem of sex frequency bothers a lot of couples, especially those ones which have been in long-term relationships.  Their sex life simply starts to feel routine or obligatory, being deprived of all the fun and excitement.
In fact, the problem is massive, and if not sort out on time, it can lead to even more severe circumstances (such as health problems, emotional distress or family breakdown). If you want to avoid all of those nasty things, you should take the situation under control and throw in some simple changes which can help you bring your bedroom back to life. Let's move on to the first one.
Practice non-sensual or non-sexual touching
Touch and be touched is what intimacy is all about. Non-sensual touches are equally important for intimacy as well as for improving your sexual life. Moreover, they bring two lovers closer and help maintain a better bond. Indulge into playful wrestling, hugging, tickling or feet rubbing with no sexual implication to see how this makes you feel. It's important to find out how comfortable you are with closeness when sex is not involved. Keep in mind, the point of this type of touch is building up intimate connection, not the possibility of having sex afterward.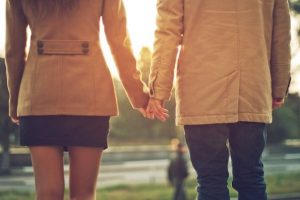 Experiment with your fantasies
All of the people have their own sexual fantasies, but they would rather keep them in secret, relying on the old scenarios and standbys. Do not be shy and feel free to discuss the things you fantasize about. Who knows maybe exactly the same dream has been weighing on your partner's mind. If so, do not hesitate and give it shot! Dreaming about Fifty-Shades– style? Just ask him/her about being dominated/ dominate! Wanted to try role playing? Go ahead and act out erotic scenarios! Implementing your fantasies in real life is not only fun, it is also a great way to break the routine and spice up your sexual life. There is nothing bad if it doesn't happen to be your favorite activity. At least you will know what you actually like.
Play with your senses
Playing with your senses is another great way to enhance your sexual experience. To engage your sense of sight, try to dress sexy and make love with the lights off, with the lights on, with the candlelight, or even blindfolded. For your sense of hearing, put on some erotic music, asks your partner to tell what he/she is going to do with you or try talking dirty to each other. Fill in your room with the aroma scents to incorporate your sense of smell. If you want to draw on your taste, consider bringing some foods into the bedroom (such as strawberries, ice-cream or chocolate) and feed it to each other as a part of a role-play.
Use sex toys
Whether you believe or not, sex toys can offer a new dimension to your sex life. Think about getting at least one of them (for example vibrator), and you'll see how enjoyable it can get. In case you liked the idea, there are actually thousands of great toys on the market these days. Look for some couples' sex toys that you could use together. Notice, that some of them have a remote control, giving you a chance to take your sexual pleasure beyond the bedroom.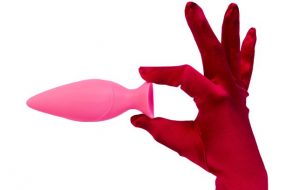 Try new places
If your bedroom is the only location where you have sex, it needs to be changed. Moving into your kitchen or bathroom is OK, but not enough for you to get the real thrill. Consider having a spontaneous sex in a public place (not too public, though), where you can get a bit risqué. Or take a drive somewhere secluded and make love right in your car! The idea is to ditch the bedroom, step outside the box and take your appetites and desires to new places.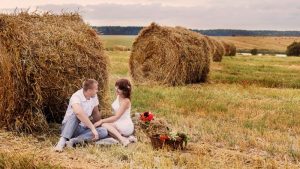 The information was kindly provided by our peers from Romance Compass.