Did 'Smallville' actresses Kristin Kreuk and Allison Mack lure females into in NXIVM sex cult?
Branded sex slaves linked to two actresses from superhero fantasy TV series 'Smallville'
NXIVM (pronounced Nexium) describes itself as an organization "whose mission is to raise human awareness, foster an ethical humanitarian civilization, and celebrate what it means to be human." However, its official website now features a statement from its administrators defending founder Keith Raniere ("a scientist and humanist"), who was arrested in Mexico this week on numerous charges of sex trafficking and forced labor.
However, investigative reports from The New York Times and other media indicate that the New York-based organization is in fact a multi-level marketing cult whose leader, Raniere, is accused of tasking members with locating female sex slaves for himself.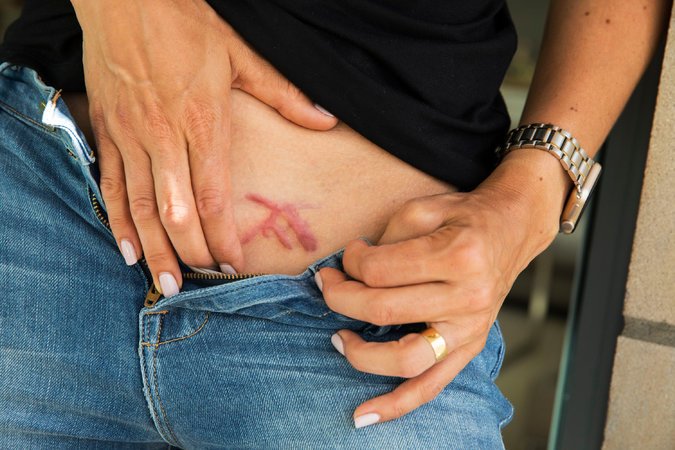 The FBI's William Sweeney said Monday, "As alleged, Keith Raniere displayed a disgusting abuse of power in his efforts to denigrate and manipulate women he considered his sex slaves. He allegedly participated in horrifying acts of branding and burning them, with the cooperation of other women operating within this unorthodox pyramid scheme. These serious crimes against humanity are not only shocking, but disconcerting to say the least, and we are putting an end to this torture today."
Familiars
Actress Kristin Kreuk acknowledged in a statement on Twitter that she had gotten involved with the group when she was about 23 to help her overcome her shyness, believing its Executive Success Programs to be "a self-help/personal growth course."
The group promotes itself as being "dedicated to empowering people to make better decisions so they can create richer, more joyful, and more meaningful lives."
Kreuk and fellow CW series 'Smallville' star Allison Mack joined in late 2005 and early 2006, and their celebrity status was used by cult leader Keith Raniere to attract members.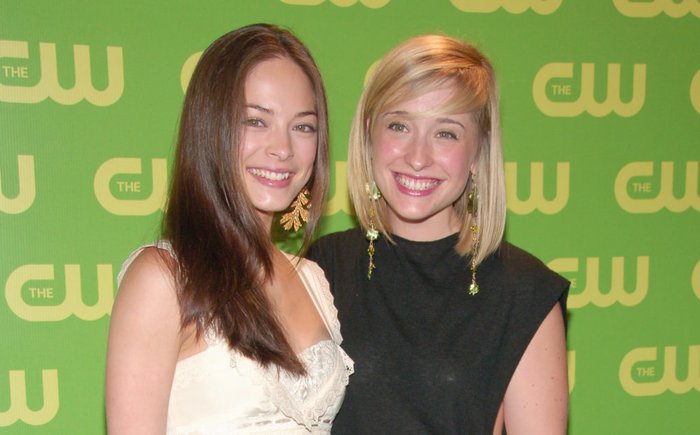 Kreuk claims she left around 2012 and denies recruiting sex slaves into the cult.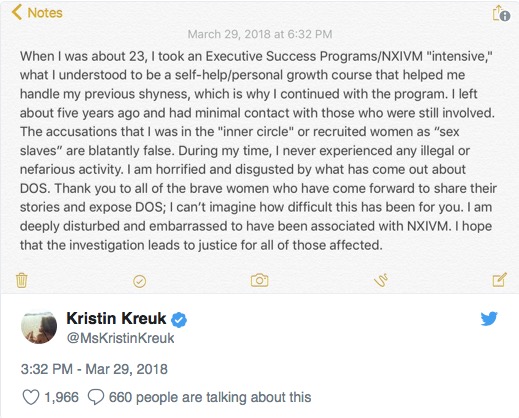 Allison Mack is apparently still a member.
Membership has its privileges, it appears, such as branding your initials into designated slaves
According to some reports, TMZ and other outlets have suggested Mack, who played Chloe on Smallville, was a high-ranking member of NXIVM, perhaps even Raniere's second-in-command.  These reports also allege that Mack and Raniere branded their initials on a sex worker's body, among other sadistic "rituals".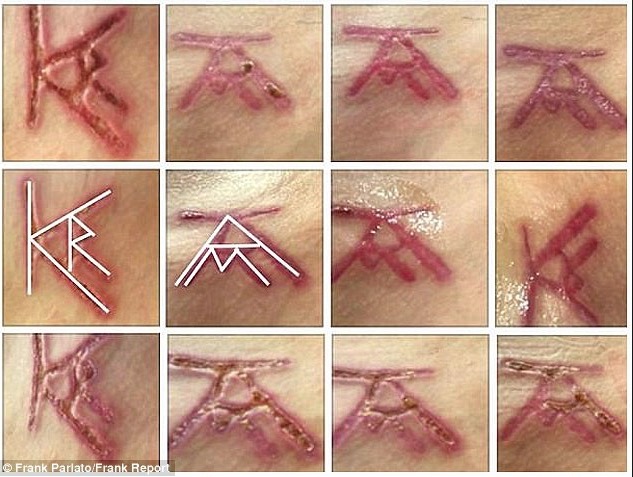 A 2017 New York Times report claimed that young women were manipulated with blackmail, and sexual coercion, and described the rituals:
Each woman was told to undress and lie on a massage table, while three others restrained her legs and shoulders. According to one of them, their 'master,' a top Nxivm official named Lauren Salzman, instructed them to say: 'Master, please brand me, it would be an honor.

A female doctor proceeded to use a cauterizing device to sear a two-inch-square symbol below each woman's hip, a procedure that took 20 to 30 minutes. For hours, muffled screams and the smell of burning tissue filled the room.
Allison Mack was apparently with Raniere in Mexico at the time of his arrest. Video obtained by The Sun appears to capture Mack's reaction to Raniere's arrest. According to reports, she may face arrest over her involvement.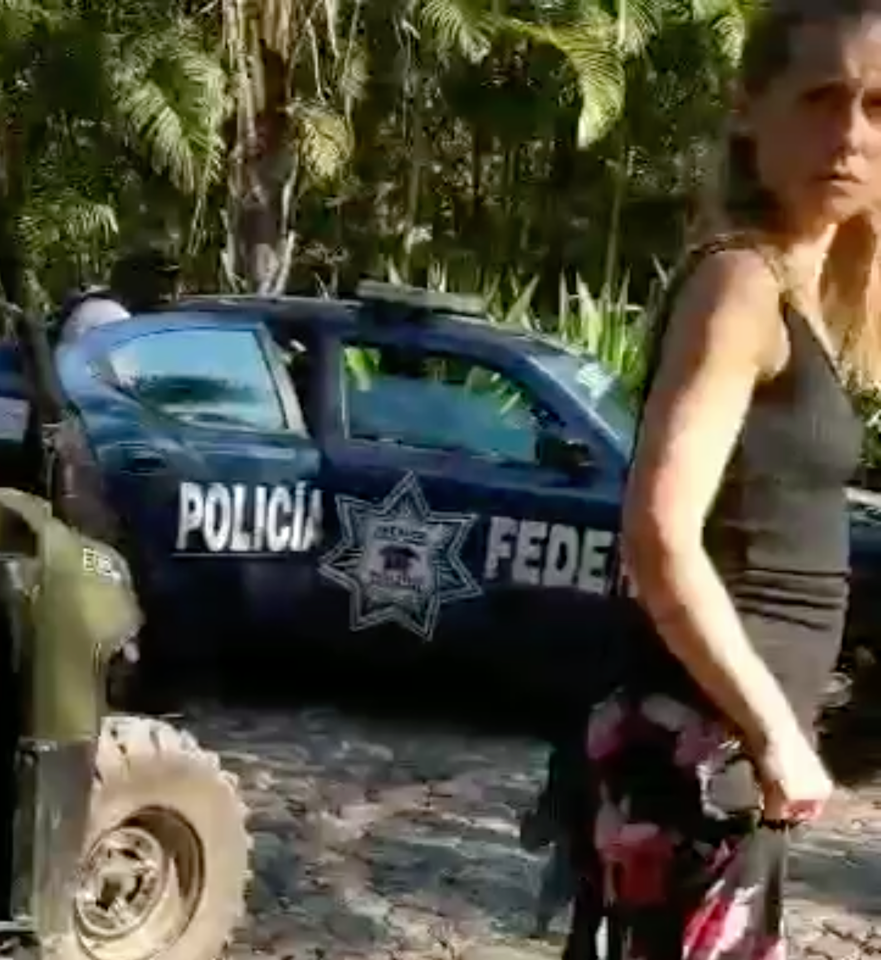 h/t  NY Post / HelloGiggles / Breitbart / NY Times / The Sun
I never felt more satisfied or optimistic than when I rode the river in my youth.