Anti-Sex Work Utah Rep. Jon Stanard Used Taxpayer Money for Hotel Trysts with Amateur Porn Star Escort
Utah officials are investigating whether Rep. Jon Stanard, who abruptly resigned, used a state-issued cellphone and hotel rooms paid for with taxpayer money to have with trysts with a prostitute in 2017
SALT LAKE CITY — The DailyMail.com reported allegations Thursday that former Republican Rep. Jon Stanard twice hired a prostitute last year, leading House and state elections officials to review whether public funds or campaign money were used for two hotel stays that the report alleges Stanard used for the trysts.  Copies of his receipts obtained by The Associated Press confirm that he rented at least two such hotel rooms with taxpayer money.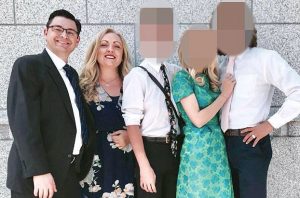 Stanard, a married Mormon Republican from the southern Utah resort community of St. George, resigned Tuesday night after serving five years in the House. He voted last year in favor of a law that made state prostitution laws stricter, including raising the penalty for people who are convicted twice of solicitation.
The House announced his resignation Wednesday for "personal and family concerns" but did not offer details. He then scrubbed his Government website and deleted his social media accounts.
Buxom Salt Lake City escort and amateur porn performer Brie Taylor said Stanard twice paid her for sex last year during business trips to Salt Lake City and that he arranged the meetings with a phone number listed on his legislative profile.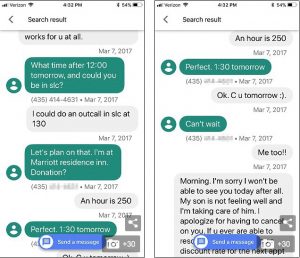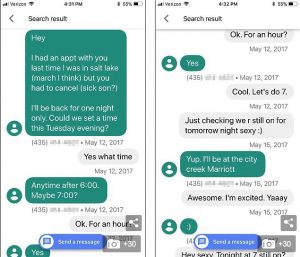 "I am a strong advocate for conservative family values. I am pro-life, as well as for traditional marriage." ~ Jon Stanard
According to House chief of Staff Greg Hartley, Standard was reimbursed for two hotel room rentals while he was in SLC for legislative meetings. The dates and hotel names match the details in the text messages provided by Taylor.
On alert
Senate President Wayne Niederhauser warned lawmakers Friday to be on alert, citing a state senator who told reporters that an unidentified woman came to his hotel room Thursday night and insisted she was his "date."
Niederhauser said police would investigate and told lawmakers to avoid traveling alone because someone may try to embarrass or "entrap" them to extort them or sell their story.