A-Hole Penn. state rep Matt Baker, who sought to require strippers to register and believes porn is addictive, leaves office to join HHS
Good riddance, Matt Baker, and may you never darken the electorate's doorstep again.
Matt Baker, notorious for his campaigns against drug and "pornography addiction" during his 13 painful terms as a Pennsylvania state Rep., finally has a new job – courtesy of the Trump administration.
City & State Pennsylvania reports:
The former 68th District House member was quietly sworn in as regional director of the Office of Intergovernmental and External Affairs (IEA) at the U.S. Department of Health and Human Services office in Philadelphia two weeks ago.

"I was two days away from mailing my petitions to seek a 14th term in office when the White House liaison office called me and I had to make a quick decision," Baker said.
Thank goodness Baker made the right choice for once and left office.
As City & State Pennsylvania writes:
The IEA serves as a bridge between federal social service efforts and state, city and tribal governments – helping to coordinate major health programs, like Medicare and Medicaid. Baker's regional office covers Delaware, the District of Columbia, Maryland, Pennsylvania, Virginia, and West Virginia.

The Northern Tier politician said he made his first trip to Washington, D.C., in October for President Donald Trump's announcement declaring the opioid epidemic a national health emergency. About two months later, he was notified that he would be vetted for the IEA position.

Baker credits his four terms as majority chair of the House Health Committee with clinching the posting.
Whatever it takes, just get the hell out of representative politics.
As a state rep, Matt Baker has been involved with some controversial and stupid pieces of legislation.
In 2015, Baker made headlines when h
e proposed a registry for strippers
. The "small-government Republican" from rural Tioga wanted to require strippers to register their name, stage name, address, phone number, date of birth, place of birth, height, weight, hair color, eye color, criminal background information and their photo ID.
Baker has also opposed medical marijuana. In 2015, he sparred with the Pittsburgh alt-weekly over the dangers of weed, providing a "research" file with "more than 150 scientific studies showing the dangers of marijuana."

Most of the information Baker provided was, of course, bunk.
Last year, Baker introduced a
bill
to end indoor smoking at bars, casinos, clubs and hotels that still allow it in Pennsylvania.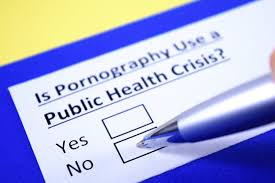 "That [anti-porn bill] was an interesting piece of legislation that the Pennsylvania Family Institute had asked me to introduce. But it needed some more work; it was really just a rough draft," he said. "Upon my resignation, I don't expect that particular bill to advance."
State House Speaker Mike Turzai has set a date for a special election to fill Baker's seat that will overlap with the May primary.
I never felt more satisfied or optimistic than when I rode the river in my youth.