VIDEO: Ron Jeremy Escapes Car Wreck Outside Whisky-A-Go-Go Unharmed
Embattled porn legend Ron Jeremy was involved in a car collision outside the world famous Whisky-A-Go-Go nightclub on the West Hollywood Sunset Strip, Monday night.  Jeremy was unharmed despite his sedan being damaged enough to have to be towed away.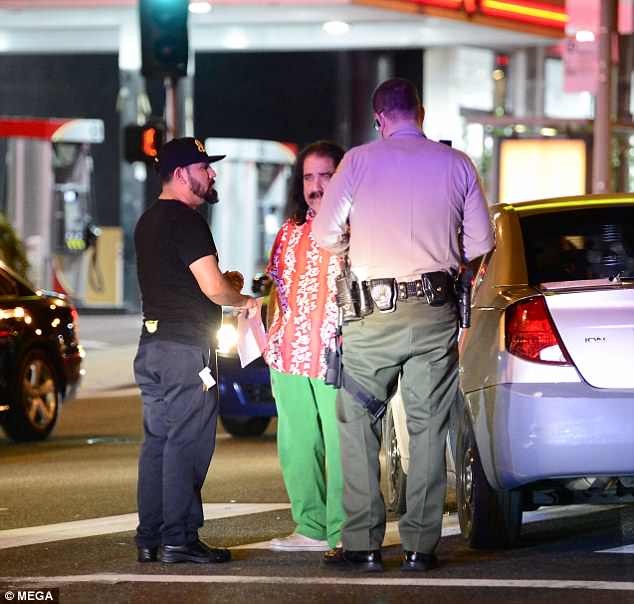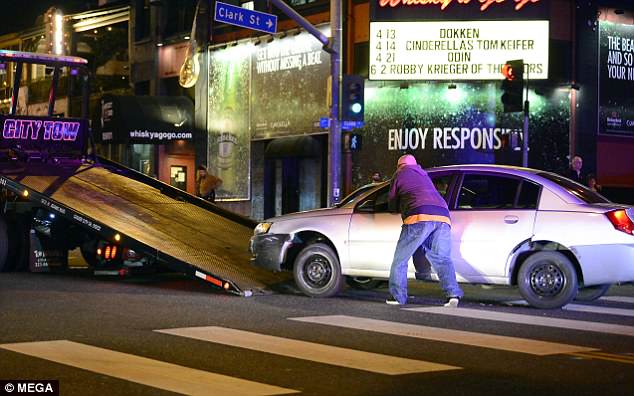 The hirsute porn star, who turned 65 last month, was interviewed by West Hollywood Sheriffs' deputies outside the Whisky-A-Go-Go following the car wreck, and the Hedgehog exchanged information with the other driver.
Jeremy, who was cleared of sexual assault last week, had his eyes checked with a flashlight by a Sheriffs deputy as a small crowd gathered across Sunset Boulevard outside The Viper Room to watch.
In 2016, while making a left turn in Beverly Hills, the actor lightly bumped a black-clad pedestrian with his car, reported TMZ.  No charges were filed in that case.
On The Loose On The Strip
Ron Jeremy is a fixture of the Sunset Strip. His handprints were molded and displayed at the Hustler Hollywood store a few blocks west of the accident site, and last September, he introduced Tiffany onstage at the Whisky-A-Go-Go, WillToRock reports.
I never felt more satisfied or optimistic than when I rode the river in my youth.