The lifespan of the male porn star ** Reader Email
I've been in porn for almost a year and I thought I've seen everything. But the other day I was booked for a scene with J—– H— and I noticed he was shooting a needle into his cock on set. A few others seen it and nobody said anything like it was just a normal thing. I didn't want people to laugh at me for not knowing what it was he was doing so I didn't say anything but now I'm really curious. I know you guys have been around a long time so can you tell me what that was about? It is like some sort of liquid viagra or something because he got hard right after. If so, why not just take the pill like everyone else? Wouldn't it hurt to shoot a needle in his cock like that? Also wouldn't the spot where he was bleeding from the injection make him at higher risk for transmitting stds? Bleeding out of your cock can't be a good thing. Is this something I should be worried about? I'm thinking I should probably put him on my no list. What do you think?
A male is only of value in porn as long as he can get it up. Erectile dysfunction (impotence) is a career killer. Some men have limited luck with pills like Viagra but when those stop working they have to either retire from performing or go to extremes and inject their dicks with something like Caverject.
Can you imagine sticking a needle in your dick just to prolong your ever fledging career?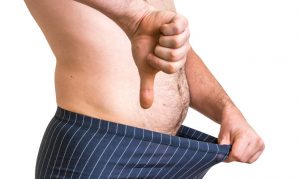 There are also a lot of side efforts that go along with the use of Caverject.
Pain in your penis
Injection site reaction including irritation and bleeding
unusual discharge from your penis
headaches
dizziness
And if all of that wasn't enough let's not forget the nasty rash it can cause on the skin of your penile shaft.
If you a female who is pregnant or trying to get pregnant it's important you don't have sex with some guy who injects his cock with Caverject because there is the possibility of transfer which can cause birth defects of your unborn child.
If all of that wasn't enough for you, think about this one … there have been reports of needle breakage during the administration of Caverject. In some instances, surgical removal of the needle was required.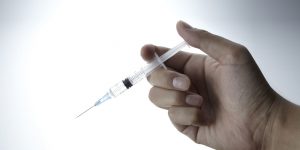 To answer your question about putting him on your no list, that's really up to you. While it's more of a career killer for him than you, prolonged exposure for females can be problematic because it introduces hormones into your body that aren't naturally occurring.
Because of this, I have always said that male performers should be required to disclose their Caverject usage because it has been known to transfer to females during intercourse. If you find a male performer is using it, insist on a condom to prevent the transfer from him to you or demand a new male performer who doesn't use it.