PICS / VIDEO from Las Vegas International Whores' Day March
Today, June 2, sex workers and their allies dressed in red and marched through cities across the Unitred States. The rallies came in recognition of International Whores' Day (IWD), which was created to commemorate the 1975 occupation of Église Saint-Nizier in Lyon, France — as well as five other churches — by thousands of sex workers, who were protesting inhumane working conditions. They were tired of police brutality, the closing of their hotels, and the criminalization of pimps, which targeted their friends and lovers.
The Las Vegas event kicked off in the "downtown" area of Sin City at 10 a.m. and continued all the way to the federal courthouse.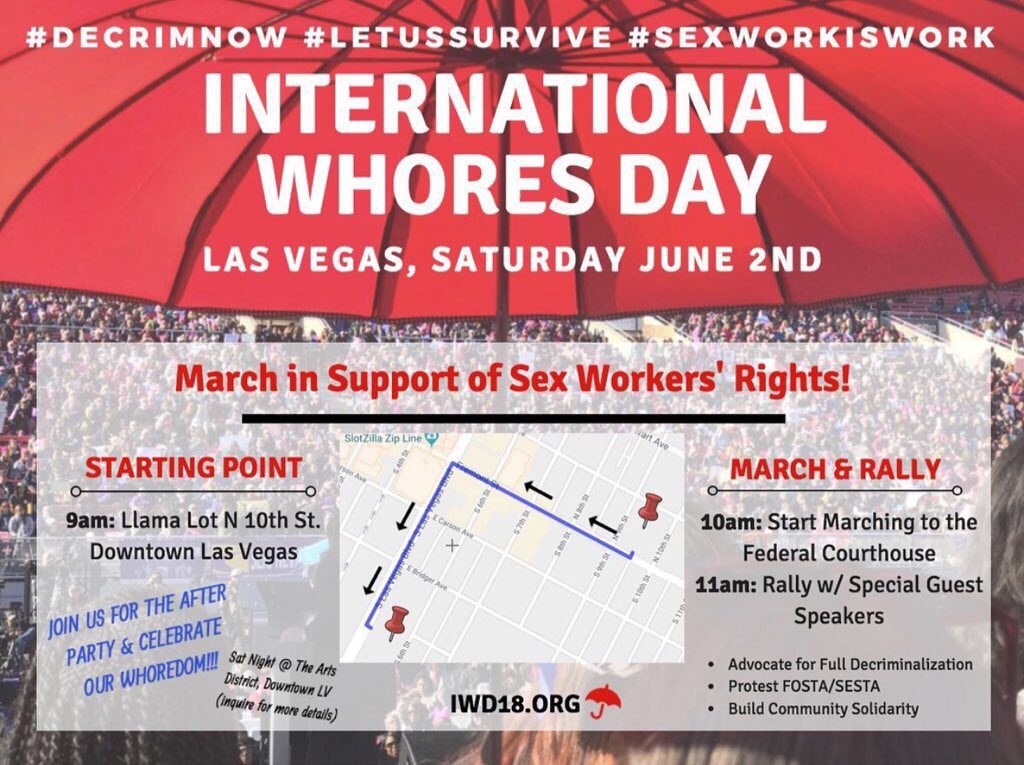 "We deserve rights just like workers in other industries," said organizer Kelsey Louise. "We are trying to take up space in the public so people can humanize us instead of degrading us."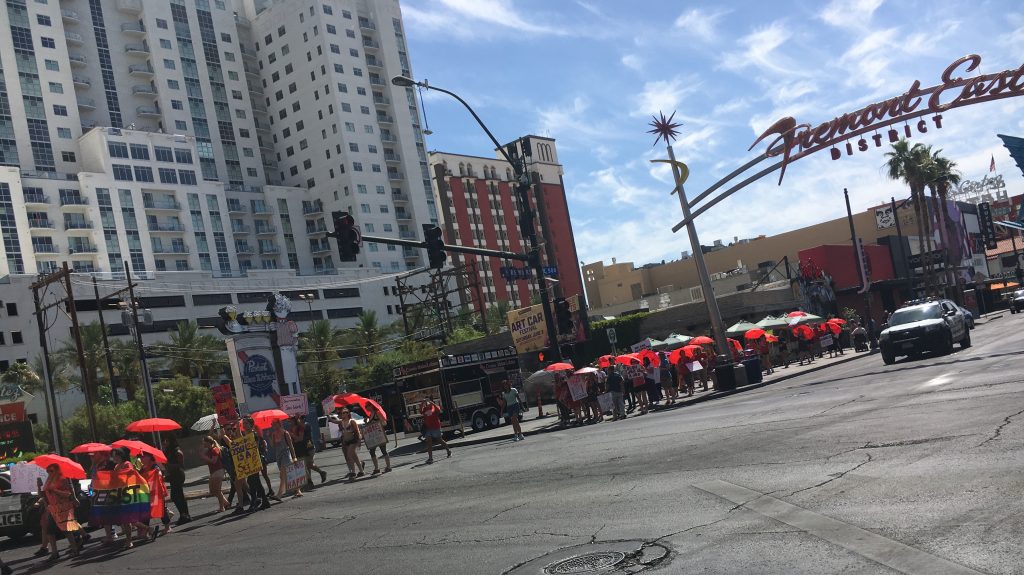 Among the issues that concern Louis are recently laws signed by President Donald Trump that she says make sex workers less safe.
"President Trump signed the FOSTA (Fight Online Sex Trafficking Act) and SESTA (Stop Enabling Sex Traffickers Act), laws that he thinks are helping to stop sex trafficking, but they are making things more difficult."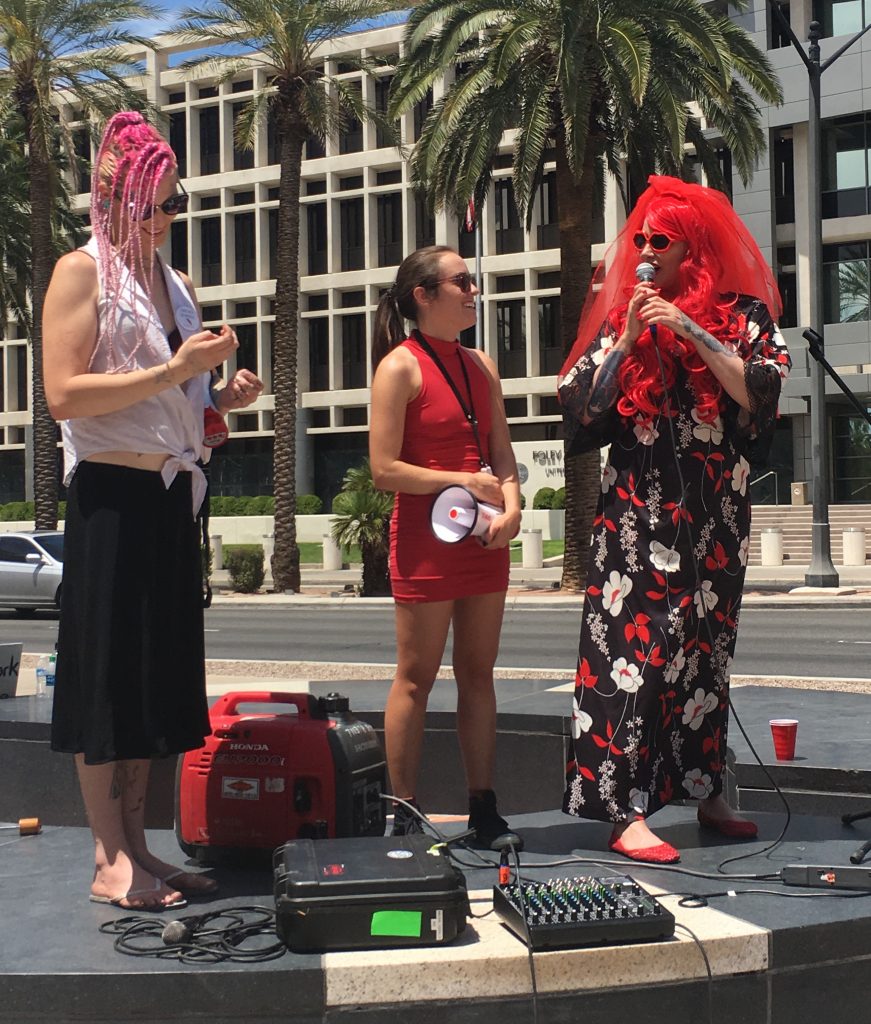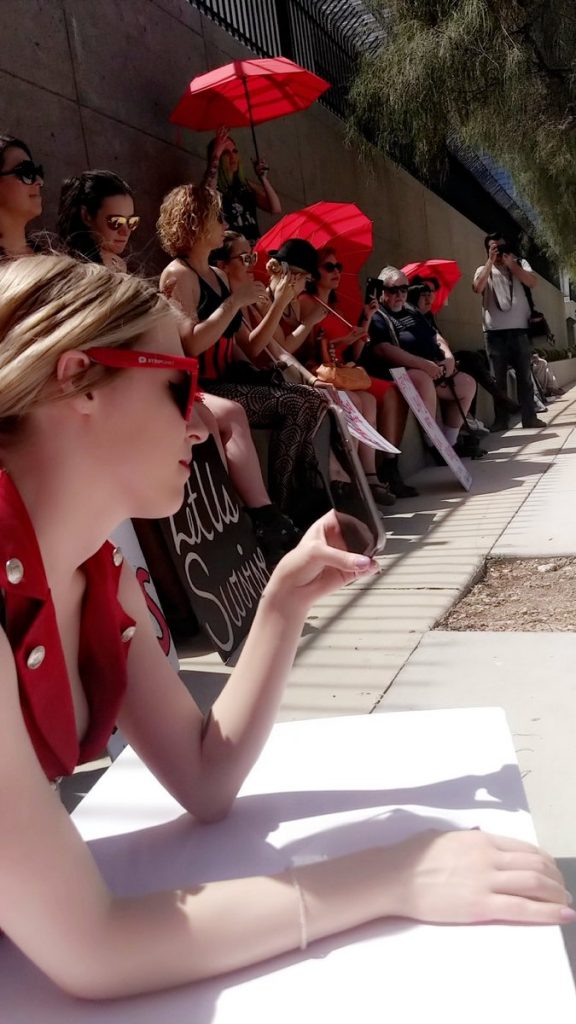 The laws have resulted in online sites such as Craigslist, Backpage and others to stop posting advertisements for sex and related services because of the possibly they may be held liable for enabling sex trafficking.
"He says the laws are protecting workers from being sex trafficked, but actually they are doing the opposite.
"The laws actually censor anything posted online. What the laws are doing is keeping sex workers from screening and protecting themselves. Now they have to turn to pimps and the like again.
"We deserve rights just like workers in other industries," she said.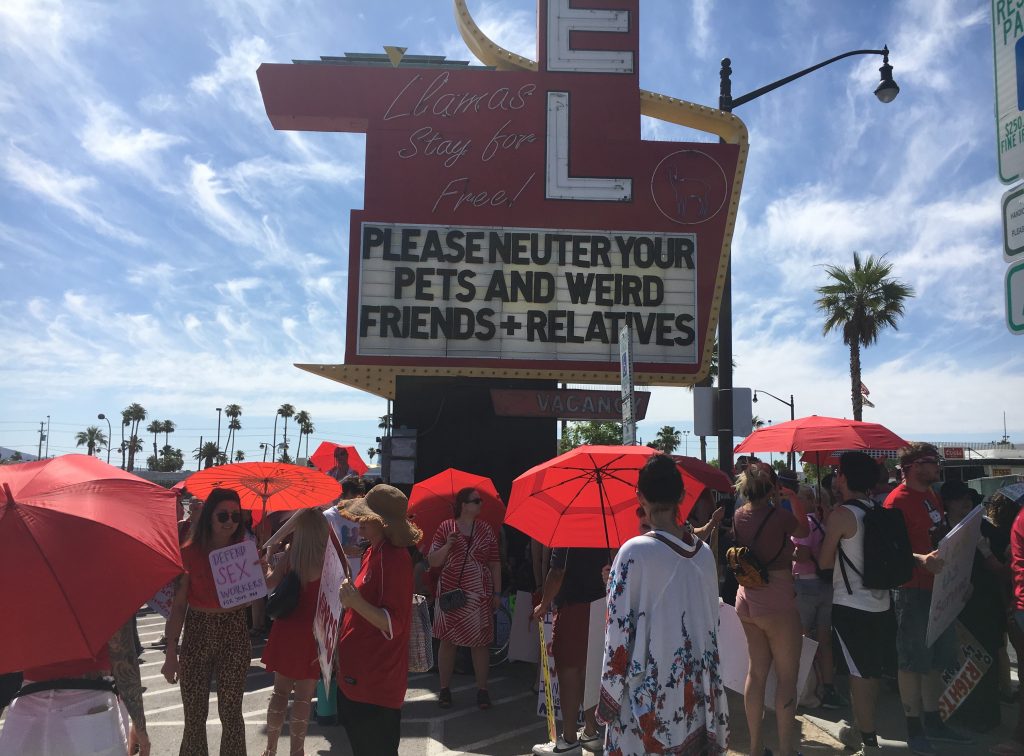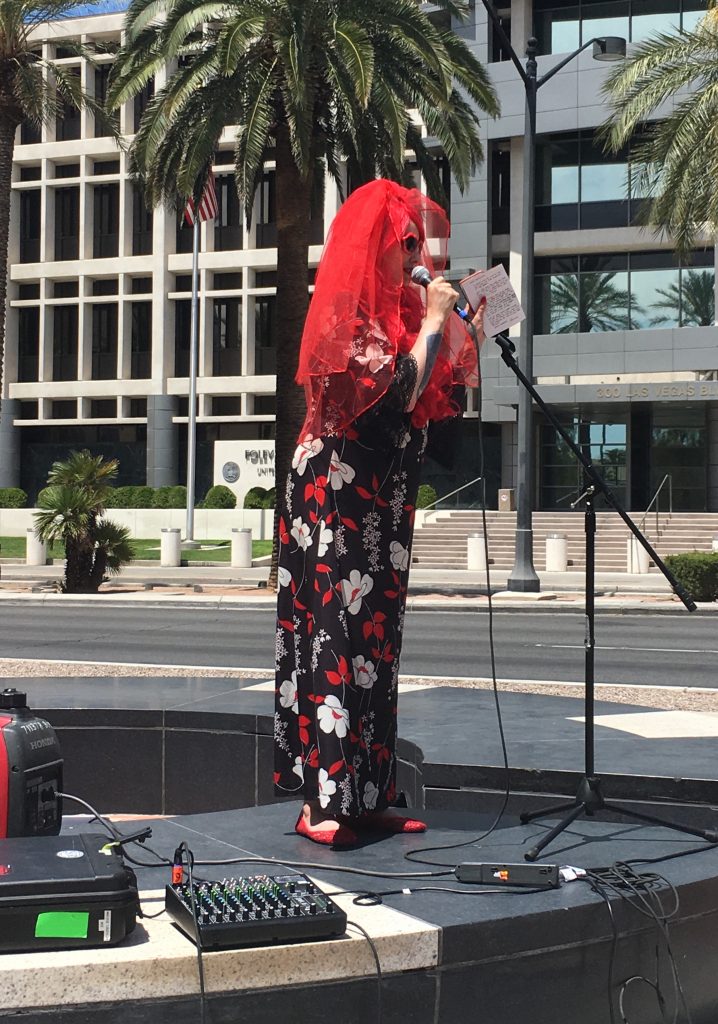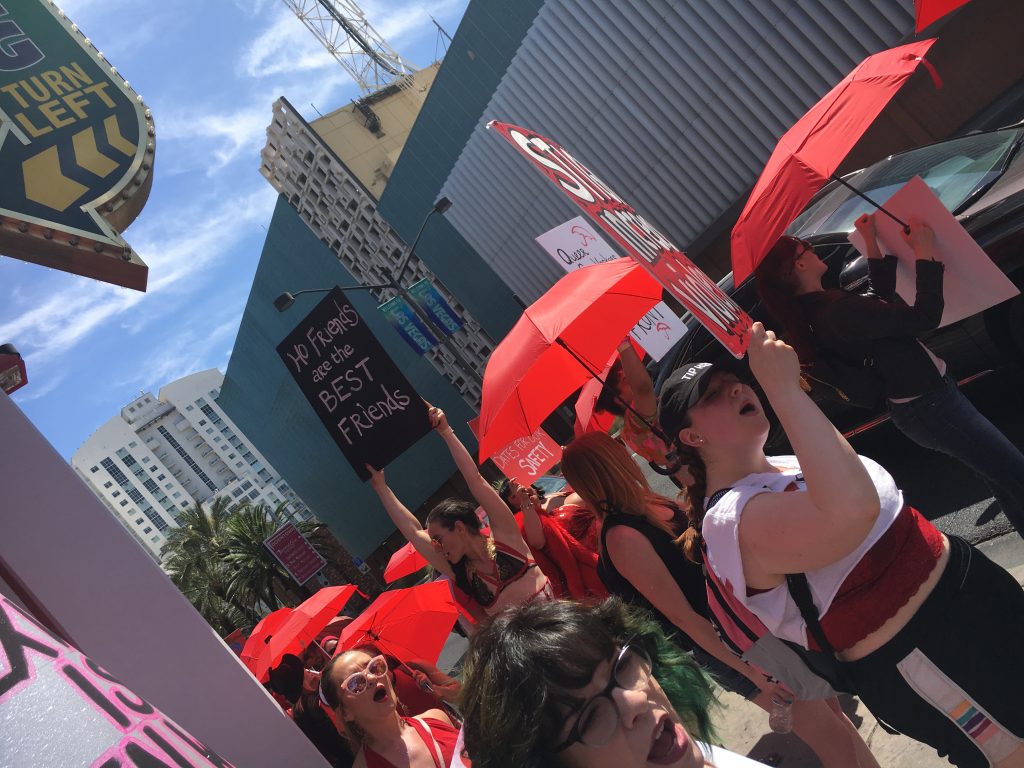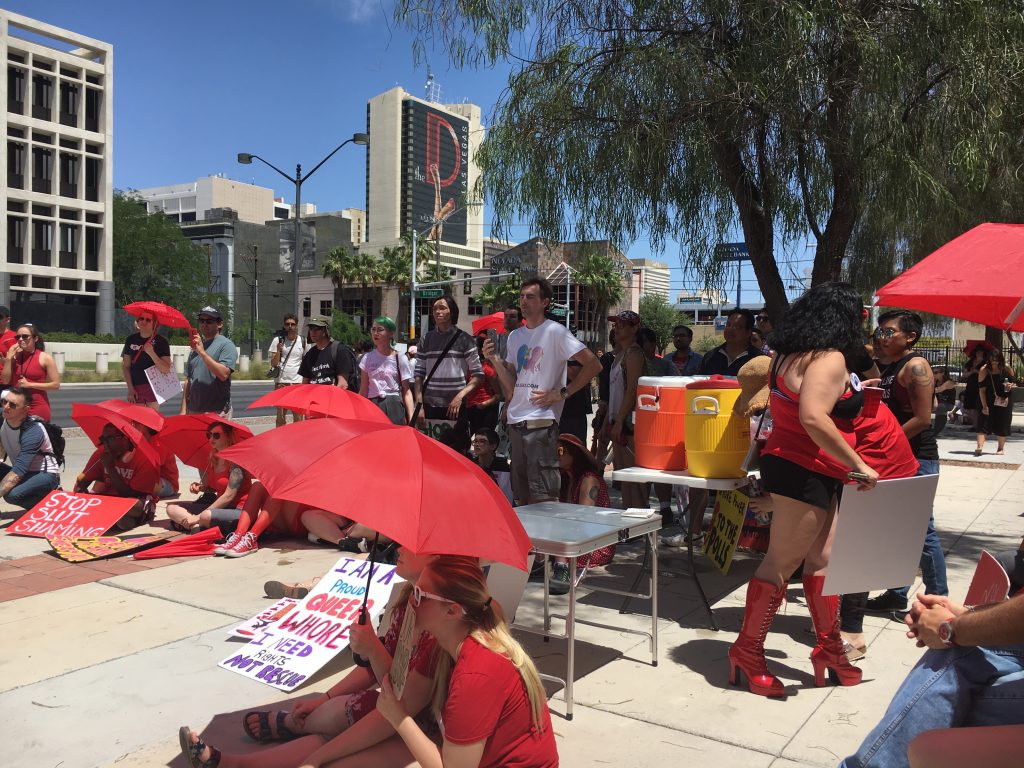 Speakers such as New Hampshire State Rep. Elizabeth Edwards, who advocates for decriminalization of prostitution, gave an impassioned speech at the International Whores' Day rally.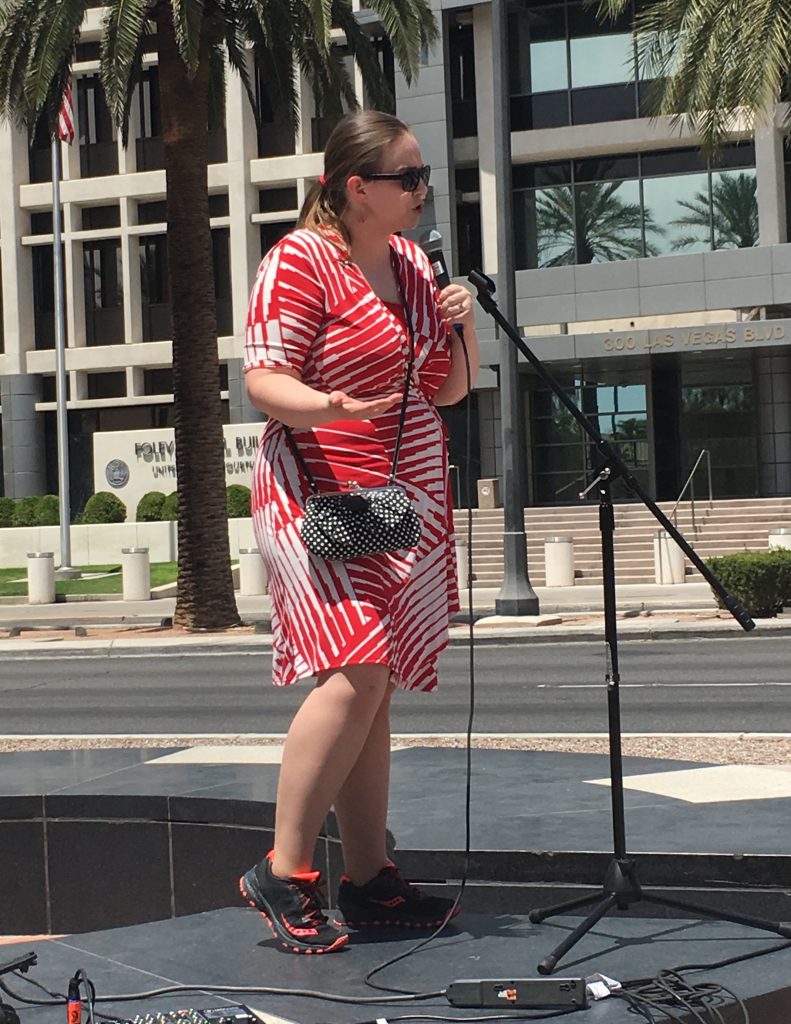 I never felt more satisfied or optimistic than when I rode the river in my youth.