Germany opens sex-doll brothel with 'plastic prostitutes'
A sex-doll brothel has opened in Germany, perfect for the lonely and those who have difficulty forming normal human attachments.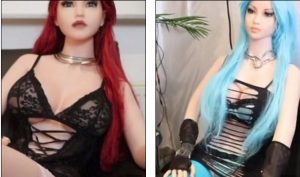 Known as Bordoll, the place is located on a scarlet-lit street in Dortmund and is operated by 29-year-old Evelyn Schwarz. Bordoll currently houses 11 silicon sex-dolls that may be rented out for €80 (£71) per hour.
Full story plus video of the sex-dolls at The Independent