The Anarchy Twins Corrections – Misha and Sasha Porn Star Twins
Another author recently ran an article about The Anarchy Twins, former porn stars who turned lawyers, that recently found themselves in a bit of trouble in Dubai. It's a great story, you can read it here.
He quoted an article from the Sun, a newspaper in the UK, who inaccurately stated the Anarchy Twins were also known as the Love Twins. That, in fact, is not true. The Love Twins were former Vivid girls, Lacey and Lyndsey Love.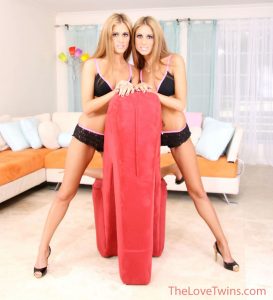 The Sun took the image in question, which caused the confusion in the first place from a graphic I created for The Love Twins, for a blog they were supposed to be updating more often than they did, on their official website. You can see that here.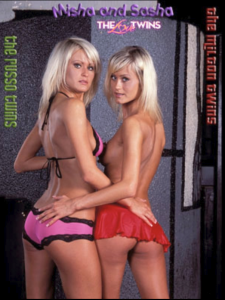 The Anarchy Twins were also known as Misha and Sasha and they also once were known as The Sin City Twins. I created a bonus section on The Love Twins official website which featured content I was able to license featuring other twin porn stars such as The Russo Twins, the Milton Twins and Kit and Kat Lee.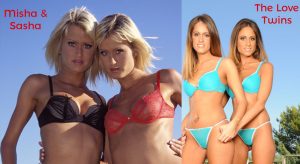 Misha and Sasha, aka The Anarchy Twins (or the Sin City twins), would go on as we learned in the previous article, to be lawyers, using the money they made while in porn to fund their law school.
If you still aren't sure who Misha and Sasha hare, click here to see a quick video clip of them in one of their movies called London Shaggers.
Hello, my name is Kelli Roberts. I am a published author, AVN nominated producer, and webmaster who has worked in the adult industry since August of 1996.