New owners of Penthouse pays off past porn star debt!
In an attempt to recover some of the ill will created by Kelly Holland, the new owners of Penthouse have now paid off money owed to porn stars — all of them!! Well, at least that is what I am hearing from multiple sources.
No seriously! All those porn stars that Penthouse fucked over in the past two years have now been paid! I can't tell you how much credit I give to the new owners for doing this.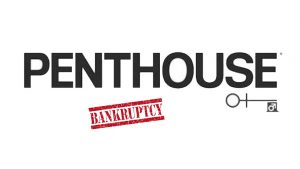 It should be noted that due to bankruptcy laws they didn't have to do it. Like it or not, when a company files bankruptcy those unsecured debts get legally wiped from the books but the new owner decided on their own to do the right thing and pay the money Kelly Holland had previously screwed porn stars out of.
I can't tell you how happy this makes me.
It broke my heart to have heard some of the stories from porn stars who weren't paid for their work and how their complaints fell on deaf ears for months and in some cases for as much as two years.
Although I'm sure Kelly Holland will herself try and take credit for doing it, those paying attention know this order came down directly from the big boys at corporate in an attempt to try and rebuild the companies reputation.
Although a lot of other people and companies got screwed hardcore by Kelly's previous mismanagement of Penthouse (including thousands of affiliates), at least now I can happily report, the porn stars have been paid and that truly does put a smile on my face.
Hello, my name is Kelli Roberts. I am a published author, AVN nominated producer, and webmaster who has worked in the adult industry since August of 1996.