You may remember Meggan Mallone as the sassy contract star from Vivid Video from about 2008. Ten years later and she's now back and looks better than ever. In fact, she just shot a great scene with Vixen called Practice Makes Perfect!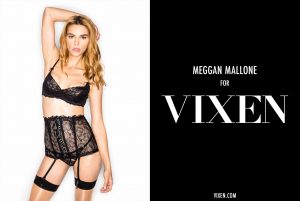 If you can to keep up with some of her other work from before you can visit MegganMalone.com.
You can also follow her on Twitter at @therealmallone.