Lena Paul @lenaisapeach Wants to Share a Story With You
Lena Paul shared this story on Twitter the other day in response to the Markus Dupree abuse allegations.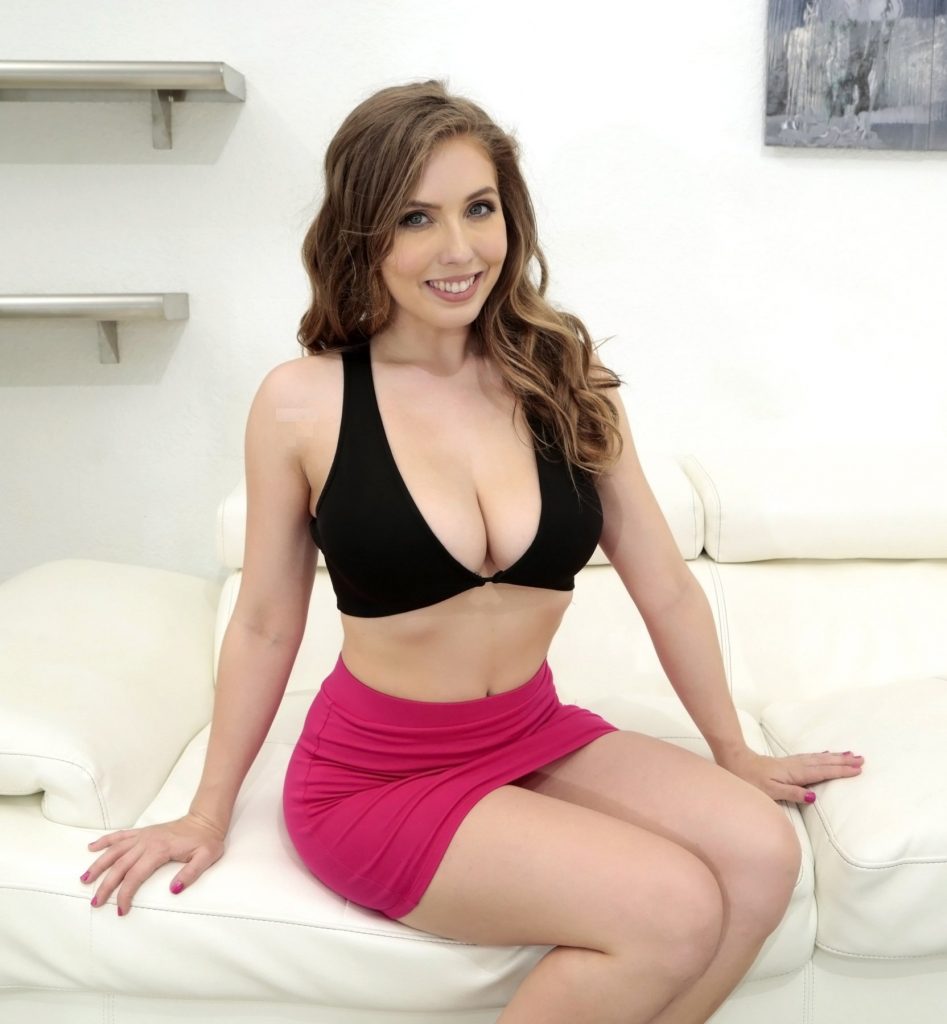 I want to tell you guys a story. My second directing gig ever, something happened on my set. I didn't catch it. I thought the girl was fine with what was happening because I myself as a woman would have been fine if I was in her shoes. She didn't feel that way and she wound up no-listing the male talent afterwards. My first response was irritation when I heard this from her agent. I must confess I sneered a bit — "diva" I muttered to the agent and he shrugged like "yeah, well, what are you gonna do?" I went home and thought about it more …
I played the events back in my mind. If me, a performer and a woman, could miss the signs, how does a non-performing male director have any hope? It started to eat at me, just because I have different boundaries doesn't mean hers were any less valid or deserving of respect.
I came up with a few measures and they're not perfect, and I'd love it if more seasoned directors or performers would chime in with protective measures they take or appreciate seeing. SO. My baseline is this: If a scene is happening, and the 2 talents haven't worked together
They MUST go over their no lists within my earshot. Especially if I've never worked with one of them. When I've been hurt on set, it's typically but not always either my first time working with the talent or my first time working with the director. This is a danger zone time bc..
We don't know each other well enough to know if you REALLY like being slapped or choked or spat on, or whatever your "trigger thing" is. I've hurt performers on our first meeting and I know the minute I do it. The correct response is to acknowledge it and apologize.
Idk why people think you have to have malicious intent in order to need to say sorry. It does not matter how you meant an action, it matters how it was received and that is basic human decency in porn or outside of it. While we're talking about stuff that falls under decency:
If the scene doesn't call for brutality or hard fucking, DO NOT FUCK THEM LIKE THAT. the person there (even if they like you) is not there for your pleasure, they are there for the scene. Do not make a scene rougher than it has to be by necessity unless you receive permission.
PERMISSION IS NOT THE LACK OF A NO. Permission is a verbal, active and enthusiastic yes. AND NOT WHEN A CAMERA IS ROLLING. The minute the camera rolls, we start faking (ahem, acting) and that includes sometimes faking comfort. If you are onset and you watch a no list item happen CALL CUT. Ascertain if both talents are ok with that. Sometimes human errors happen and we forget (not that we should but it's plausible), but it's our job as producers to keep everyone safe onset. Not out of pure altruism either but because you are LIABLE IF SOMETHING HAPPENS!
Why do you think we all sign work for hire agreements with the studios? So we can take all the production risks and the company can cut us loose if the fuckup happens on our set. And I KNOW half of y'all don't even have production insurance so it's not just your name but your $$$
I will ALWAYS feel better having been asked first if someone can do something to me and as directors we can facilitate that process and also be saved from liability doing so. Talents aren't dating, they're employees. MANAGE THEM. Communication is key.
The buck doesn't stop with talents, it stops with producers.
My most memorable workplace offense committed to me was done to me by someone I adore in the business, but I place the fault squarely at the director's feet for putting me into the position of showing up to set not fully aware of the subject and thus putting me into the position of walking off and costing everyone money, not shooting for that company again possibly and getting a kill fee or sucking it up and taking one for the team. THIS ISN'T BASEBALL, "sucking it up" for talents can have psychological consequences.
COMMUNICATE WITH YOUR TALENT BEFORE THEY SHOW UP TO SET. To some degree, and this is subconscious on some levels, they are acting the minute they walk through the door. The worst feeling in the world when you're new/disenfranchised is showing up to set and seeing something you would never consent to in real life, and because you need the money, you choose to violate your own boundaries. It is damaging to the mental health and frankly the career longevity of performers. Old timers will bristle & roll their eyes, they'll say "big girls use their words."
They don't get any farther in the process than I 1st did when something went wrong on my set. It takes vulnerability and emotional intelligence to assess the things you that you could do better and improve. It's very hard admitting the "way we've always done it" needs improving but things must change.
We must be more sensitive. We must be more careful. Because remember: this has always been happening, we just finally have the means to come out and tell you now that we have stuff like content so we don't starve if you blacklist us. But porn is changing & truth is we don't need the big studios to make money anymore. Tread lightly or the victims and their supporters will leave this model, with its dangers and lack of power for us, completely behind and we'll all be standing around without a job.
Believe victims. *LISTEN* TO THEM.
I'm here to give you the 411 about porn stars and in the adult industry as a whole.