Is porn industry racist? Let's look at the facts
A month ago, if you would have asked me if the adult industry was racist, I wouldn't have hesitated to say yes. I mean so many people say it, so it must be true, right?
But that was before I really dug into the matter. Turns out there is more to the story.
Interracial porn is one of the bestselling genres right now. You can't make interracial porn without a black and a white person working together. So exactly how racist is an industry that cranks out all those IR titles? Out of the top 10 bestselling movies right now, 2 of them are interracial titles. Because IR movies are doing so well in stores, more of them are made and that means more and more work for black male talent.
That sounds great, until you look a little closer. Out of the top 20 bestselling titles, only 1 movie includes a black female, Holly Hendrix — She's actually of mixed race, but she's still half black.
That really caught my attention. Why are there no best selling movies featuring black females?
Could there really be something towards the claim that porn is racist? I mean you don't exactly see that many black female performers in top selling movies. Is that really because the industry is racist or is there more to it?
Not too long ago, a black woman tweeted out about how unfair it was that she wasn't paid as much as other porn stars like Tori Black and Alexis Texas. She went on to say that it was because the adult industry was racist that she didn't get half as many bookings as those "white girls" did.
My first thought was, wow that's horrible. Did we as an industry, really discriminate against this poor girl just because she was black?
The thing of it is though, just because someone says something doesn't make it true. In fact, just because 200 people may say something, it doesn't make it true. If Donald Trump has taught us anything, it's that simple fact.
I clicked on the girl's profile and it only took me about two seconds to see why it was she wasn't making as much money as the two performers she previously named and it had absolutely nothing to do with her skin color.
I won't post her picture or name her — I don't want to embarrass her. That isn't what this post is about.  Instead I was just simply say she was a large woman, maybe about 180 pounds in size, maybe a little bigger … who weight issue aside, wasn't the slightest bit attractive. Her hair didn't help matters either. It was unkempt and all over the place. Her body was also covered in unsightly tattoos. Not to be mean, but on a scale of 1 to 10, this girl was a hard set 1. She even had horrible acne scars all over her face and ass. It was gross.
Be honest, is this the ass you want to see when you are watching an adult movie?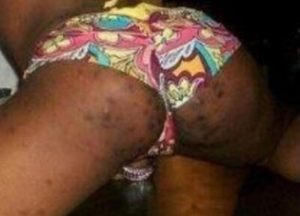 It has nothing to do with the girl being black, and everything to do with well … let's just be nice and say her skin care regime.
No matter what the girl may say or want others to believe, trust me when I say, she alone is the reason she doesn't make as much per scene as someone like Alexis Texas or Tori Black.
I myself would love to make as much money as Alexis Texas if I were to be a performer. But you know what? I wouldn't. I'm sorry but some people will always be more famous than others. Some people will always be prettier than others. Combine those two and you have the very reason Alexis Texas and Tori Black are paid the rates they are.
The porn industry is a business and as with any business, it is driven by the pursuit of profits. People who make movies, make those movies to make money.
The more popular the performer is, the more her movies sale. The more a movie sales, the more money the studio makes. That is the only driving factor in what a girl makes in porn.
But I decided to put my theory to the test. I went out and interviewed several producers and agents to find out the truth … not speculation, not assumptions, but actual facts.

Filly Films who produces only Girl/Girl movies, pays all performers exactly the same rate. If a female performer, black or white, wants more – then they simply replace the girl with someone else. It does not matter how well known the girl in question is. They have a very limited production budget per title and as such they can only pay so much per girl.
That means that Penthouse Pet Darcie Dolce made the exact same amount as Chanell Heart and Ana Foxxx made for their role in My First Black Girlfriend. They pay what they pay, it doesn't matter what color the girl is. They can't afford to pay any girl more than the standard rate, even if they wanted to. The margins are slim these days and it is the profit margin that determines what they pay performers.

Devil's Film makes their casting decisions based on in office casting, or "go-sees" where an agent brings a girl into the Devil's Film studio and visits with the director. They found long ago not to trust photo submissions anymore because far too many are photoshopped or filtered. While they do cast girls of all races, and have for many years, they don't often get visits from black girls so as a result, they don't get cast as often.
As far as how much they are paid, like with Filly Films, they have a set amount that every talent is paid. It doesn't matter if the girl is Latina, Black or White. They only have so much money per scene and if the agent doesn't want to accept the rate offered, they just go to the next girl in line and make her the offer.
Everyone gets the same offer, that they can either accept or decline. They don't offer different rates for performers based on the color of their skin or the size of their tits. If a girl is pretty, they cast her. If she isn't, they don't. Skin color doesn't play into their decision.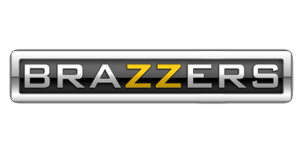 Keiran Lee is a well-known male talent, but he also a producer for Brazzers. He makes a very good point. When asked about what he offers girls he says that it's not uncommon for producers to try and low ball a girl with an offer, just to see how much they can get away with. Shockingly some girls accept.
It isn't that a producer is being shady, it's just that the way most movies are made these days are that you are given a certain budget for a scene. The lower you can get your costs, the more money you can put in your own pocket. So, if they can save $100 on a performer or $200 on a location, that's just that much more they get to keep. I think most people would be shocked to find out just how much, or should I say, just how little, a producer actually makes per scene.
Beyond that, "you'd be surprised how many girls [of all races} will accept less money for a scene just to get work," one agent told me, who wished not to be named. "I know a girl who is with one of the biggest agents in the biz, who claims his girls are making the highest rates but in reality, he booked this one girl at least twice that I know of for a B/G Anal for $500 and the girl took it because she needed the money." For the record, the girl he spoke about was white.

Next I spoke with Will Ryder — you know that guy who made the Cosby porno parody.
I asked him straight up, "Have you ever booked a girl of any color (Latina, black, Asian included) that you have paid less for based on her ethnicity alone?"
"No, that discussion has never come up between my co-producer Scott David and myself.  We have shot some very expensive girls of color including Misty Stone, Skin Diamond and Anya Ivy and they were always top earners and top talent but worth every penny."
He went on to say, "I personally love ethnic girls so I try to cast them into my movies whenever possible. As a matter of fact, we created one of the biggest-selling black girl dominated movies in porn history some years back with 'Not the Cosbys XXX' and that movie was bought by whites, blacks and everybody in between and hit #1 on the sales charts.  The distributors took huge numbers because the only color they saw was green and they kept reordering for years."
"I'm not familiar with anybody in our industry being disrespectful to black women or underpaying them simply because of color but if that is true, then that is just wrong on the surface but before anybody rushes to a racist judgment; it is possible that economics dictate talent payment structure.  I really don't know what goes through other producers' thought process but return on investment is something every business person needs to keep in mind."

Next I had a little chat with a Vegas producer named Lloyd Platinum from Exposed Whores. He tells me that the only time he has paid a different rate for someone, based solely on their race alone would be Asians.
"Asians have higher rates then any other race in the industry. It's an issue of supply and demand. There aren't that many Asian girls right now in the industry so they can demand a higher rate than white, Latina or black girls."
I wanted to know if there was anything else that was the deciding factor in a girl's rate. He told me it was all based on her age and look.  The hotter the girl, the more money she would be paid. It doesn't matter to him what her race was.
Holly Hendrix, Ana Foxx, and Skin Diamond are all very well paid performers. They aren't paid the rates they are based on the fact that they are black. They are paid the rates they are because they are smoking hot and they are popular. If you make a movie starring one of the three girls, the movie will sale and make the studio money. That is all that matters.
In the end, I couldn't find a single incident of a producer paying less for any black girl simply because she's black. Sure, some admitted that they always try and low ball any girl, no matter what their race.
So I decided to speak with a few agents. Surely there had to be some sort of basis for the claims that the adult industry was racist.

Mark from ATMLA said, "In my experience that have lower budgets for movies but their lower budget for their movies are not isolated to particular genres or ethnicity like Asian, Black, Latin, etc.
I've never seen where a rate was specifically lowered because of race. It's not racism, it's market driven. In today's market, skin color really isn't an issue when it comes to how much a performer makes. I've never had a single client call me up and pay me less money for any performer based on skin color alone. Pay rate is based on her looks and level of performance, not on her race."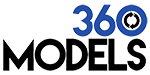 Corey from 360 Models said, "Our agency would never discriminate when it comes to who we work with. In fact, we have some great black female performers that we work with, including Ana Foxxx, Amilian Kush, Ashley Pink, Chanell Heart, Zoey Reyes and Charlie Rae."
"My top black female talent has always been able to get the same rate as my top white talent.  The only thing I would say is that there are less opportunities for black female performers. They don't work as much simply because there aren't as many roles available for black girls."
The interesting thing, Ana Foxxx tweeted the other day saying basically she only doing B/G anal with white males because the scene rates for B/G anal with black males are lower.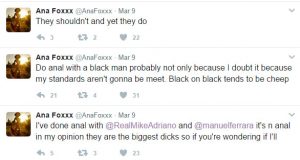 The funny thing is, I spoke with her agent and asked him about this very thing. He says that Ana Foxxx is his most popular black female performer and she makes just as much as his most popular white female performer. She doesn't make any less because she's black.  He was even very clear when he said, "Nobody has ever even tried to pay him less to book her because of her skin color. She's a popular performer so she gets top rates. Her skin color doesn't play into that."
Another agent, who wishes to remain anonymous said, "Holly Hendrix won AVN's Best New Starlet of the Year and she's black. If the industry was racist, would they really have given a black chick one of the most coveted awards?
I pointed out she was only half black, but he said that doesn't matter — Black is black. "Are you really going to argue that someone isn't black enough? If anything that's racism right there."
Perhaps he was right. To argue a person wasn't "black enough", was racist. So we continued out talk.
"I've repped a handful of black girls over the years. I've never had any problem with their rates. They are booked for the same rate all my white chicks are. The only problem I ever had was their attitude. I don't know if it's all black girls or just my bad luck but the ones I've worked with all had bad attitudes so while I had no problem getting them bookings, not a lot of producers wanted to re-book them because they had know it all, diva attitudes on set. No producer is going to put up with that shit, no matter what color the chick is."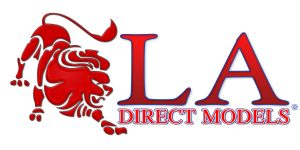 I asked Derek Hay of LA Direct Models specifically what his criteria was for accepting new talent and if he would ever turn down a girl specifically based on her race. He said his philosophy was simple, he only took on girls that he felt he had the ability to book her work but he also looked for talent that was ready to bring their career to the next level. Just being pretty, he said wasn't enough. He wants to work with models that are serious about their careers and are willing to do what it takes to be a star.
"We've turned down a lot of beautiful girls over the years. We learned long ago that it takes more than just a pretty face to be a star. The color of their skin is irrelevant to us. What we care about is the dedication to succeed and their desire to be the best."
I spoke to one producer who asked me not to reveal his identity. He was afraid of the backlash for even speaking about the subject of racism in the industry.
"Some girls want to have something or someone to blame their problems on," he said. "It's easier to blame a producer for being a racist than to accept the fact that you need to lose a few pounds or aren't aging gracefully. If I don't book a performer or pay her less than I paid someone else, it's not because of her skin color it's because of her overall looks. Fat, ugly chicks don't sell porn and I'm in the business to sell porn. I don't give two shits what your race is. If your pussy can make me money, I'm going to hire you. The more money your pussy can make me, the more I'm going to pay you to work for me."
I spoke with another producer who again asked to remain anonymous. He told me that he has only ever paid one black performer lower than normal rates. He insisted he didn't pay her less because she was black, but because he knew she had a drug problem and as a result he knew she would work for less because she was always desperate for money.
"That doesn't make me a racist, it makes me a smart business man. Margins these days are small. You have to try and save money anywhere you can."
I'm not saying the adult industry is perfect, but in the end, I couldn't find any producer, or agent who knew of a real problem with paying black performers less money then their white counterparts, despite that fact that people say this is true. I tried, I interviewed person after person, and can't find a single shred of evidence that this is the case.
I'm not saying it hasn't happened in the past. But as far as the way the industry is today, I can't find a problem. I can't find any producer who says they pay black females less and I can't find a single agent who says they've been offered less money for a black female. Even during my "off the record" chats with them.
I have identified several black performers who make just as much or not more than their white counterparts.
Sure not every girl will make as much money as she wants to. But in the end, that's based on other factors, not skin color.
An agent who has also done some work in production said, "I've never had a problem booking good looking black girls for scenes at normal rates. Reality Kings for example pays $900 for a B/G. They don't care what your skin color is. The rate is $900 period. If the girl is hot they will book her. If she isn't, they won't."
"The real problem isn't getting them standard rates. It's getting them bookings in the first place. There just aren't a lot of movies made that have roles for black females."
And maybe that is the real issue at hand. It's not that black girls are making less money per scene, they are just not getting as many job offers overall because there aren't that many movies made that feature black girls.
Now let's talk statistics.
The largest consumer of pornography are white males between the ages of 35 and 49 years of age. Also the largest consumers of porn are typically from the south states like Mississippi, Alabama, Arkansas, Louisiana and South Carolina.
These white men tend to have very similar tastes and that's why so many of the bestselling movies are similar in nature.
PornHub tells us that the 6th most popular porn search term in the United States is "ebony" and the 10th most popular porn search term in the United States is "black" — but those statistics are misleading.
There is a vast difference between a person who visits a site like Porn Hub searching for free porn, and a consumer who actually goes to a retailer and buys a movie.
When I was younger, I was a stripper. One of the first lessons I learned is to avoid the young, good looking college guys. Why? Because they are college guys, they don't have any money to spend on lap dances. A smart stripper gave all of her attention to the older business man because he spent his money on the girls — even if he was fat, and bald. In the end the stripper was there to make money, so if she wanted to make money she went where the money is and that meant the older guys, not the younger, college frat boys.
The same concept applies to porn production. Young, college aged guys want to look at porn but they aren't as likely to buy it. So if a free site says black or ebony are popular search terms, that doesn't really mean as much as looking at the sales figures from actual retail outlets.
And that in a nutshell is why there are less movies made featuring black girls than there are pretty little white girls like Naomi Woods, Elsa Jean, Piper Perri, Lana Rhoades, Megan Rain and Adriana Chechick.
Producers make movies based on who is going to BUY them, not who wants to watch them for free. If more consumers started to BUY movies starring black girls, then more movies of that genre would be made.
It's not that the porn industry is racist, it's a simple matter of economics.
Statistically speaking, Mexican's like teens, Russian's like MILFs, Brazilians like lesbians, while those kinky Swedes apparently like their step sister's.
These are statistical facts and that's what the industry is based on. If a producer wants to make a movie that will be the most popular in Russia, they will probably make a MILF title because statistics have shown us that MILFs is a popular genre in Russia.
So no, based on my research, the porn industry is not racist. We may not be perfect, and there is always room for improvement, but racist we are not.
Porn producers are in the business to make money and they make movies with girls that will make them the most money.
They don't care if the girl is black, white, Latina or Asian. In the end, every single producer I spoke with cared only about one color and that was the color of money.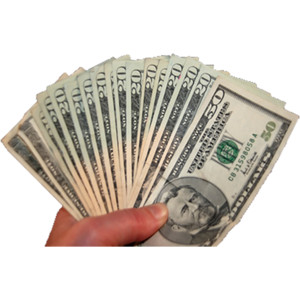 Hello, my name is Kelli Roberts. I am a published author, AVN nominated producer, and webmaster who has worked in the adult industry since August of 1996.