Davina Davis is back on Twitter
Everyone's favorite racist porn star is back on Twitter. After losing her last account due to a series of racist tweets, it looks like she's now created a new account @DiscoverDavina and has even married producer Lloyd Platinum formerly of Las Vegas, who interestingly enough used to date Serenity Haze, aka Farrah Valentine.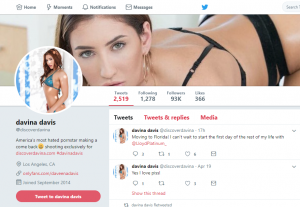 Edited Farrah's name to Valentine, not Abraham. My bad. Also missed that when I first found her account last week she had like 4k followers now she has 93k. Someone has been busy buying themselves some new friends.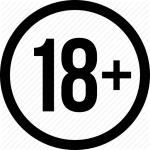 Bringing you all the insider information from the xxx industry.