Dana DeArmond Helps Mash T.J. Miller's Career
Silicon Valley star and comic T.J. Miller, 36, is the latest Hollywood celebrity to be Weinsteined.
This week in the Daily Beast, Miller was called out by a woman who attended college with him, who accused him of sexually assaulting and punching her. In a joint response, Miller and his wife, Kate Gorney, said the accuser has "attempted to discredit both of our voices and use us against one another by trying to portray Kate to be a continuous abuse victim of T.J. (further efforts to hurt the two of us)."
But now two more women have come forward with tales of abuse or harassment from the 36-year-old comedian, and his new show at Comedy Central has been canceled.
One is veteran porn star Dana DeArmond, the star of 2 Big Two Black for Her White Crack, and hundreds of other titles.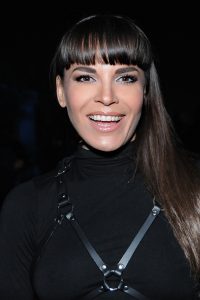 According to DeArmond, 38, both Miller and director Jordan Vogt-Roberts sexually harassed her when she was was working on Comedy Central's Mash Up.
Miller's other new accuser was substantially more loquacious than Ms. DeArmond.
Using the name Dalia, she posted the following in Twitter: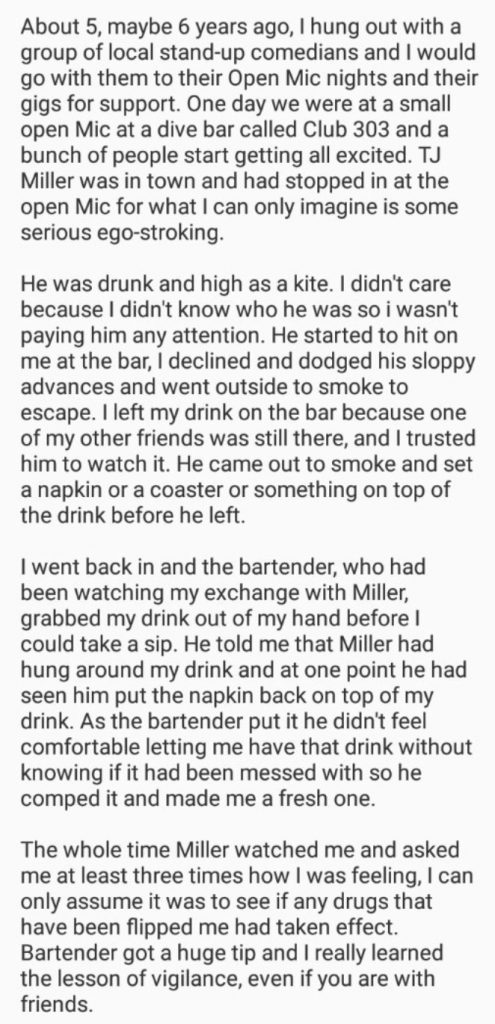 The sudden spiral of T.J. Miller's career may be summarized by this series of traumatic headlines: