Christy Mack Headlines Nashville Déjà vu June 7 – 9
Adult film superstar and noted feature entertainer Christy Mack takes the stage at Déjà vu Gentlemen's Club in Nashville, TN on Thursday June 7, Friday June 8, and Saturday June 9. 2018.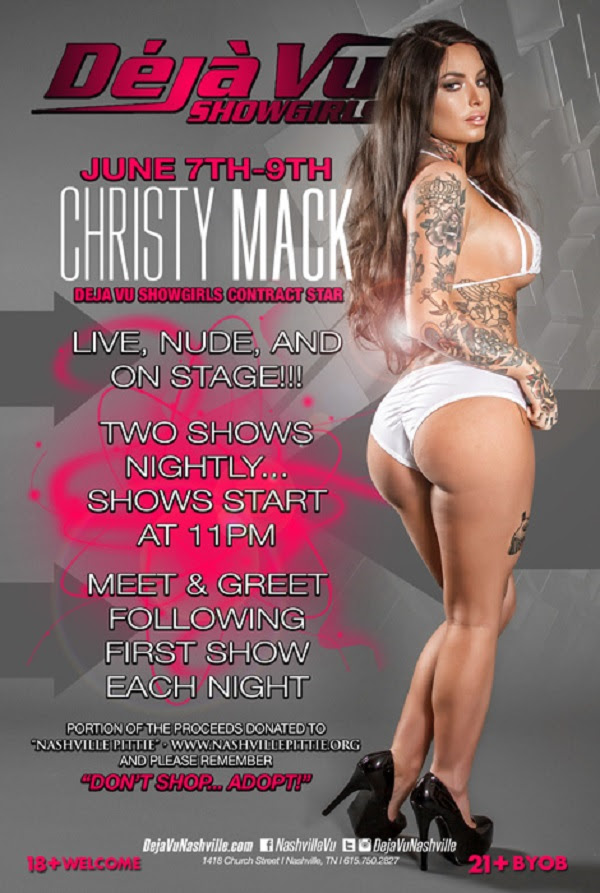 Christy Mack will be performing 2 shows nightly. Between shows she will be mingling with the guests, taking photos and doing lap dances.
"I can't wait to rock the stage at Déjà vu Gentlemen's Club and party with my fans!" says Mack. These shows will definitely be standing room only – so make sure to get there early."
Nashville is known as Music City USA and the home of the the Country Music Awards. The Ryman Auditorium is always a constant draw as is "Honky-Tonking" — better known as "Bar-Hopping, along the downtown corridors. Vanderbilt University is also located here and is an institution of higher learning and is known for some of the most beautiful ladies in the south. Besides being labeled as one of the biggest party colleges in the United States.

But when the summer months roll around and the books are put away, there is good possibility you will find several of the ladies gracing the stages over at the Déjà Vu Showgirls only a few minutes off campus. With a club capacity at just over 200, the Nashville Vu' gives way to over 40+ sexy nude nubile in a relaxing atmosphere that you could almost call home. And since it's gala grand opening way back in 1989, the Tennessee locale has packed the house night after night with the steamiest entertainers in the land. In house are four VIP areas in each corner of the room, with an obstructed view of the large main stage. And let's not forget that from 3:00am until 6:00am the girls put their clothes back on and the location turns into "Flow" an after hours BYOB with a strict dress code and couples dancing around the room and on stage. The Déjà Vu of Nashville, "the best of both worlds!"
Déjà vu Gentlemen's Club is located at 1418 Church Street, Nashville TN 37203.
Call 615-248-1911 or click www.dejavunashville.com for more info or reservations.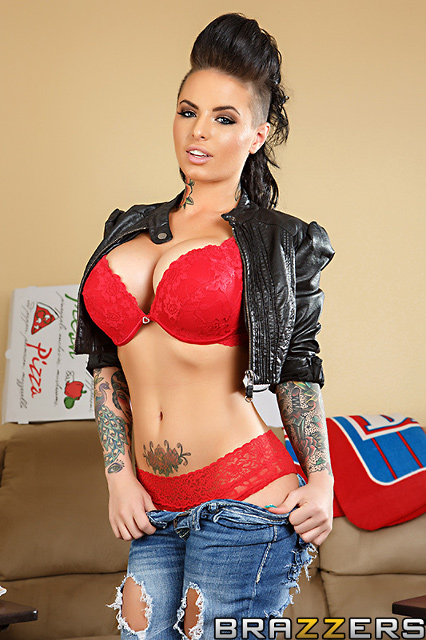 For more information or to book Christy Mack to headline on stage at your gentlemen's club please contact Centerfold Features direct at 1-877-427-8747.
Two-fisted reporter. That's not my microphone, I'm just happy to see you.