Anna Claire Clouds Teams Up with Zoey Island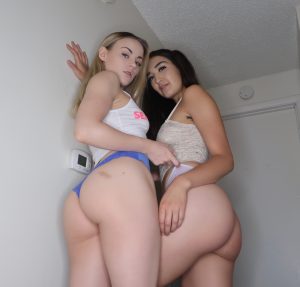 Petite, blonde Southern Belle adult model and entrepreneur Anna Claire Clouds is partnering up with Zoey Island, another MyFreeCams model to bring you some stellar content this week.
This week, it's about girl/girl content for Anna Claire. Anna Claire and Zoey are shooting content their fans want to see! They will be uploading behind the scenes to her Premium Snapchat at ArrcusModels.com, cam shows on MyFreeCams at https://profiles.myfreecams.com/Anna_Clouds and https://profiles.myfreecams.com/ZoeyIslandMFC and making exclusive content for https://annaclaireclouds.com. It's going to be a wild week! Make sure you're subscribed to Anna Claire's Premium Snapchat and her official site for updates all week long.
"I rarely work with other models and I'm so excited," says Anna Claire Clouds. "Our members and subscribers win with fresh new content that features Zoey and me. Be ready to be entertained and there will be surprises. If you're not a member of my site or a subscriber to my Premium Snapchat, you will want to be. And if you're curious about my webcamming, you will definitely want to check that out too."