Rozey Royalty Writes In About CJ and Goodlife Models
After reading our coverage of Goodlife Modeling and its owner, CJ, Rozey Royalty has submitted her version of events in an email to MikeSouth.com. I will reserve comment and post what she wrote below:
I appreciate your post about cj goodlife modeling
I would love to tell you the actual story
[T]o clarify cj connected me with his girls and told me that they would like to do companion work not prostitution I have never asked girls to sell there pussy for me . I can legally say I was working for desired models who hires companions models and adult film models . My job was to recruit talent and cj never got work for any girls .
Cj. Claims he has never done me wrong but repedetly said no company will shoot me and that I'm a fat fuck . . .  if you saw my post on Twitter and information from ike. Multi0le girls spoke up along with Lloyd platinum had issues with him everybody including face fuckers and alot of companys in California don't like working with him. Cj has. History of fucking I up and burning bridges .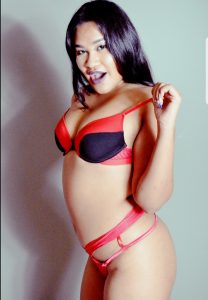 So anyways cj had invited me over claiming he needs pictures to send to company's while we where doing pictures he had gotten on his nees and started jacking off at the bottom of the bed. Thus I didn't notice till I looked down and he had stood up sticking his penis in me without asking .  I backed up and freaked out on him while he begged me saying "please it won't take long[."]
If Chris is a someone who is supposed to book us why has no one gotten and work ? What does he do with the nudes and sexual pictures he takes of us? Where do all the pictures he takes do of there not being sent to companys.
Some company's won't even shoot me anymore after he got me my only gig with face fuckers because they ruined my image . Chris claims I'm fat and company's don't wanna book me . But look at Alicia star she is thick and Latina and.tones of companys will book her. Yes my [XXXXXX] raped me for 7 years of my life and i forgave him but after that my mom told me if someone ever takes advantage of you to alert authority's.
So i did exactly that!
Cj. Also took my money claiming it's for an event but it was not for that and not in my name either
Rozey attached the following image, which she believes back up her story: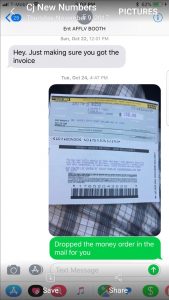 Of Rozey, Goodlife Modeling's CJ says:
Rozey Royalty had a boyfriend that just broke up with her around the time we decided to no longer work with her. Rozey became disgruntled and had no more options left . She has no where to go no place to stay. So she called on IKE SANDERS for a place to live, most likely in exchange for content scenes with him "Accidentally" Ejaculating inside her. 
Sanders, you will recall, is one of those currently attacking CJ.
Also of note, a search online reveals apparent escort posts by Rozey. Here is one:
I guarantee you will love this body & porn star skills once you come visit me. It's only a phone call away …
702301XXXX
Im normally taking clients mostly in the day but I will do appointments all night long too. I am YOUR FETTISH friendly.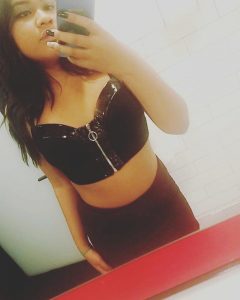 What do you guys think about the Rozey Royalty situation?