The unedited racist video from Davina Davis herself
Davina Davis claims that the video revealing her being a racist doesn't count because it was edited by her ex-boyfriend.
She wanted the "real" video out there with her ex-boyfriend in there talking.
Okay, deal.
Here is the video she claims is the unedited version. I would say it seems worse than the first or the second, but hey, she wanted it to be seen unedited, so we'll give her what she wants.
Black people do nothing. They sit on welfare and collect but do zero.

Mexicans you know at least they serve the fucking tacos on Tuesday.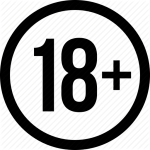 Bringing you all the insider information from the xxx industry.