Self proclaimed porn producer is really running a brothel
If you've ever seen the Family Guy clip about prostitution you might be one of the many people out there who think she's not a whore if she's an actress.
The truth of the matter is, you can't just record a sex act and call it a scene. In reality, if you a pay a chick for sex it's prostitution, just ask Trinity St. Clair. She once tricked a porn star (Samantha Saint) into hooking by lying and saying it was a scene. In reality, Trinity was setting her up with a John named Richard Nanula – a former executive at Disney.
Just because you film it, it doesn't magically make it not prostitution.
So basically a guy in Phoenix, Arizona William Hartwell setup a place where two people could come in and rent a camera and film themselves having sex.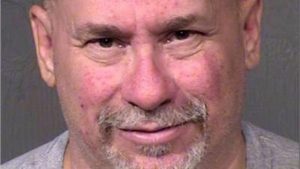 While I give the guy kudos for his creativity, in the end, it doesn't meet the threshold to be considered legitimate porn.
He will go on trial next week on charges of operating a house of prostitution, sex trafficking and sexual assault in the intriguing legal clash over the First Amendment.
Hartwell, 56, says the sex acts that were recorded and photographed amount to constitutionally protected free speech practiced in the same way as professional porn studios that legally operate.
"All sexual conduct that took place at the studio was for the purpose of exploring and expressing an individual's sexuality via safe and legal adult content creation," Hartwell wrote in court records.
Police say female employees who took customers into rooms would insist on shooting a minutes-long video or taking 10 photos with sexual content before the cameras were discarded and they began to have sex.
Prosecutors say those images were taken in a bid to guard against any future prostitution allegations.
To get into the location, men had to respond to an online ad and were given the address only after they called from a nearby gas station. Once inside, documents say, they had to show their genitals as a way to guard against undercover officers. (Police have to avoid the appearance of being participants in sex so they can maintain credibility when cases go to court.)
Hartwell is also charged with sexually assaulting two women at the business who said they didn't want to participate anymore.
Hello, my name is Kelli Roberts. I am a published author, AVN nominated producer, and webmaster who has worked in the adult industry since August of 1996.