Ooops! Davina Davis Drops the N-Bomb
We were sent a video yesterday of Davina Davis, who is currently represented by Hussie Models (the hell you say) where she was exposed as a racist and Trump lover. Telling those N*ggers and Mexicans to fuck off.
Hard to say which is worse – her love of Trump or her racism.
I'll just let you watch the video and judge for yourself just.

When shown the video on Twitter, Davina Davis didn't deny it and the Hussie Models twitter account only laughed because it was posted by someone without a large number of followers. They didn't even acknowledge the completely inappropriate behavior of one of their models.
Then again if the rumor about the Riley Reynolds from Hussie Models are true, this is no surprise.
Sound off and let us know what you think about the porn star's racist comments.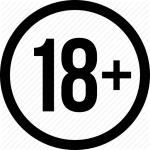 Bringing you all the insider information from the xxx industry.