Let's talk about "boyfriendidus"
Boyfriendidus is one of the most serious of all porn star diseases. It can kill your career faster than super gonorrhea and syphilis combined.
Boyfriendidus is when a female porn star hooks up with a new guy, it can be a male performer, or just some random dude, who for some reason who another thinks he knows everything and is going to manage  the next female performer  to stardom.
Most of these "boyfriends" can be described as a suitcase pimp but not always. Some of them actually have jobs as male performers or even wealthy sugar daddy's.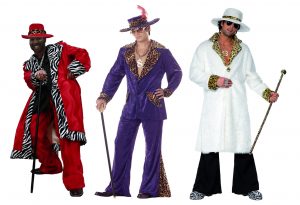 The one thing they do all have in common is that they think they know everything and they know better than your agent, your publicist, your webmaster, every producer, every photographer, your makeup artist — pretty much everyone.
Today I want to share with you the story of a performer who could have been huge. But then she got boyfriendidus.
Before meeting her boyfriend she started off strong in porn. Within just a few months of being in the industry, the award nominations rolled in. She had lots of work, people liked shooting her. She was, after all, a very pretty girl.
She was quickly gaining a name for herself not only with fans but also with producers who were eager to get her on their set.
Then one day she met a boyfriend, a male talent who had been int he industry himself for just a couple years without any great amount of success on his own. Sure he had a steady amount of work, but it wasn't like you could actually describe him as a "star".
She decided to move to LA full time and he was quick to offer his apartment as a roommate kind of situation, so she would split the bills with him as it turned out he couldn't afford to live in LA on his own.
The first thing he did was tell her that she was going to be huge and it was ridiculous that she was only making $1,000 a b/g. She was a star and her agent was an idiot.
He felt she should be making $2,000 for a b/g scene, doubling her rate. Her agent tried to explain to her that even last year's winner of the AVN Female Performer of the Year didn't get $2k for a b/g but her boyfriend insisted she up her rate.
All the sudden she got no bookings. I mean why would anyone pay that much for a boy/girl scene when they could get bonafide stars for way less than that?
This went on for months and she couldn't understand why she wasn't getting any bookings. Her boyfriend kept telling her it was because her agent didn't have her best interest at heart. That she needed to leave her agency and he could book her way more scenes himself.
Of course, that meant he would be taking 15% of every booking he got her. How nice for him, huh?
The problem is, this girl was under contract with her agent and there was nothing she could do to get out of it.
She would call to complain about not getting any bookings but there was nothing her agent could do. Her agent's hands were tied. As long as she wanted $2,000 for a b/g scene, nobody was likely to book her anytime soon.
Now that she wasn't working, her boyfriend wasn't getting his payment for rent and other bills and he wasn't happy. They got into a fight and her friend told her the reason she wasn't getting any bookings was because she was requesting far more than producers could afford to pay. She agreed to lower her rate back down to $1,000.
6 jobs were lined up for her almost immediately.
But she and her boyfriend made up and he demanded that she leave her agency at once, sure that there was something going on between her agent and his girlfriend. (There wasn't).
She couldn't leave her agency, she was under contract. So the boyfriend told her that if they are going to stay together she had to call her agent right now and tell him that she will only do girl/girl until her contract expires, in 2 years.
Her "boyfriend" also demanded she cancel those 6 bookings that her agent had lined up for her.
Now she's known as a flake and a diva and nobody wants to work with her.
And a once promising star can't get a single booking from anyone. She's barely making ends meet trying to do webcam work but she is performing custom shoots for her boyfriends ManyVids account.
Sad huh?