Let's get to know Christopher Gu
We wrote a story recently about the porn cryptocurrency market.
During our research we stumbled upon what some people are describing as an "investment scam", going by the name of Coxxx Coin.
One of the people involved in the Coxxx Coin is also involved in another startup cryptocurrency called Porn Token.
Christopher Gu's adamantly denies his involvement in Coxxx Coin, yet as you can see on the Coxxx Coin's website, he's clearly listed as the CTO, Lead Developer and as an Advisor.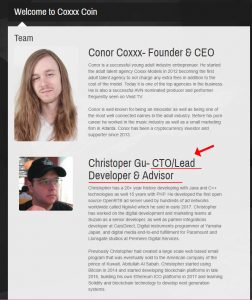 But that isn't what today's story is about. I wasn't even interested in this guy when I wrote the first story. It was only a funny side note.
But ever since that article went up we've been hearing about the guy non-stop. He recently got banned from Reddit for multiple violations of their TOS. What kind of dumbass gets banned from Reddit? lol
Besides his other two failed crypto ventures, he's also involved in raising funds via crowdfunding for another project which seems to also be a bust.
Our sources tell us Christopher Gu is also under criminal investigation by authorities that may include stalking and harassment of the person involved in a competing cryptocurrency. I tried to get more details of the case, including a copy of the police report, which I should have for you guys soon.
While I can't say for sure, the guy does seem unhinged.
If you come in contact with him, I would be careful.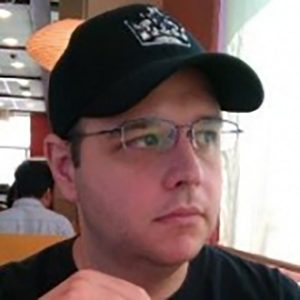 With at least 3 failed projects, a criminal investigation, what seems to be two different fundraising scams, this is not a guy you probably want to spend your time on.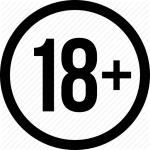 Bringing you all the insider information from the xxx industry.