Dana DeArmond Runs Another Fake GoFundMe
Spiegler Girl Dana DeArmond is no stranger to running GoFundMe campaigns and it seems like she's at it again. This time she claims she needs help recovering from surgery. However, when you read the fine print you see in fact she just wants ass implants.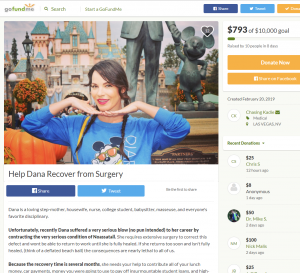 While I realize she's probably just trying to be funny, calling her condition "Noassatall", it actually takes away from the real victims, those who need the platform for serious help.
There sure are a lot of fake gofundme scams going on in porn lately.
I'm here to give you the 411 about porn stars and in the adult industry as a whole.