CamSoda busted in a Big Fat Shark Bite Lie! It's 100% Fake!! #BUSTED
CamSoda hit it big recently with their story about a poor little porn star who got bit by a shark while on location for a shoot in Florida.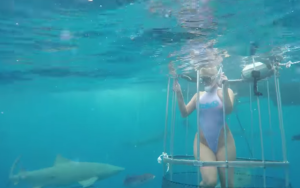 They recorded the whole thing, posted it on YouTube. Now it has over 13 million views.
And that wasn't all. The story was talked about on TMZ and covered by just about every other major media outlet. Hell even AVN and our own Kelli Roberts ran the story on her own website.
Let's just say it was a huge promotional opportunity for CamSoda. But was it true? Did this poor little porn star really get bit by a shark or was she all part of a bigger scheme to make a video go viral to promote CamSoda.com??
While Molly Cavalli is posting on social media letting her fans know she's doing well …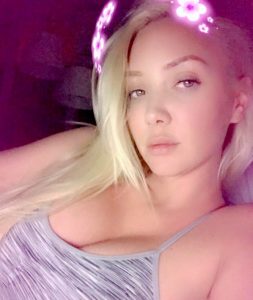 "Thanks for your well wishes guys. I'm totally fine. It's not as bad as it seems. Im healing quickly. It was still an amazing experience. Much love to my @camsoda team for taking good care of me. ???"
WPTV Channel 5 in Florida is saying — NOT SO FAST! It's fake and we've got the proof!
Here is the story from WPTV – West Palm Beach Channel 5 —
A video of an adult actress getting bitten by a shark in South Florida waters has gone viral, getting over 13 million clicks on YouTube and counting.

"It's a hundred percent fake," said Bryce Roher with Florida Shark Diving.

Roher said the company called him first, hoping to hire him for the shoot.

"We were contacted by a film production company to film a fake shark bite in order for the story to go viral," Roher said.

It worked. While the company's other videos on YouTube only have a few thousand clicks, this story took off.

Numerous websites around the globe picked up the story from TMZ, The New York Daily Post, to The Daily Mail in England.

"They texted us in detail how they wanted the to pose a shark bite," Roher said.

In the text message, the company included a picture of what the shark bite was going to look like.

The message also said: "We were doing this (the bite) as I was speaking to you today. I know that you are shark lovers (…) just wanted to show you that it's not some huge aggressive bite if that makes any difference."

Roher wanted no part of the project.

Ryan Walton with Deep Obsession Charters said he is shocked the video made it on news sites.

"We could tell it's fake," Walton said. "There's a shock factor that makes you want to believe it."

The adult actress was in a cage when the alleged bite happened.

"The fact that she was a cage made it nearly impossible (for her to get bitten)," Walton said. "And you see a diver in the water, outside of the cage, and he is fine."

Both Walton and Roher are now dealing with a lot of questions from concerned customers after the video went viral.

"(The video) did some damage," Walton said.

It's bad news for the local shark diving industry and for a species that already has a bad reputation.

"I think it's going to hurt sharks," Roher said. "Sharks are in a lot of trouble right now, 100 million are being killed a year."

"(The actress) is exploring sharks for her own fame," Walton said. "That to me is disgusting."
They first contacted a shark diving company and flat out said their intention right from the start was to go viral. Look at a copy of the text message.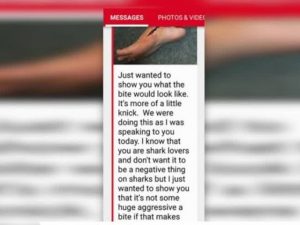 Can anyone says OOOPPPPPPPPPPPS! #BUSTED.
It's unclear just how the public will react to finding out they've been duped, guess only time will tell. But as far as the media goes, this little stunt might have backfired on CamSoda. Next time they have a news story, people might not be so quick to believe them and that will probably directly affect their ability to get mainstream promotion in the future.
As far as Molly Cavalli, I spoke to the reporter from Channel 5 WPTV directly in Florida directly and she tells me that Molly herself spoke to the shark diving experts almost the entire time.
"She was in on it from the start. She did almost all the communication with them shark company. She was definitely involved in the deception. It was unclear if it was her idea or not in the first place, but without a doubt, she was a big part of the planning."