Beware!!! Someone else is photoshopping their STD test!! #FakeTestAlert
A black man using the twitter handle @gimmetheluitte (which is now shut down) has been using a fake test.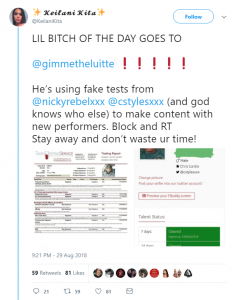 He took a copy of Nicky Rebel's test results from Talent Testing Service and photoshopped his own name in. He then took a copy of Chris Cardio's PASS verification and photoshopped it to appear it was his own.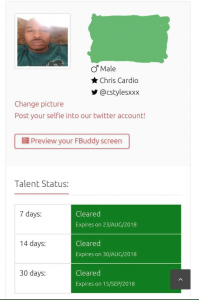 Kendra Heart recently did a shoot with him. It appears to be a custom video shoot or content trade.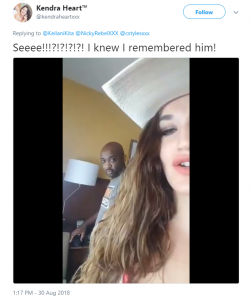 He seems to be using "content trades" as a way to trick new girls into having sex with him. Problem is, he's not tested.
He's also using Twitter to book new girls pretending it's a shoot but really it's just a private (hooking job) and yes he's shooting bareback. In the case of Olivia Kasady, he even creampied her without her consent!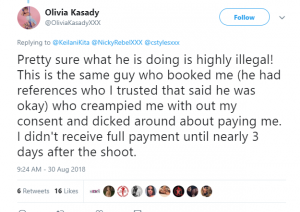 Here is how he's doing it —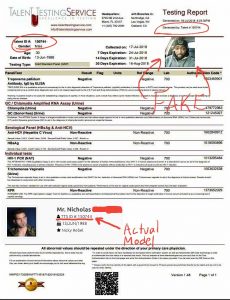 Someone said he goes by the name of Salty Bird Basement also BLVD Productions. He changes his name often.
Jessa Rhodes said it best — this is one of the reasons why you need an agent – to filter out the con artists and scammers.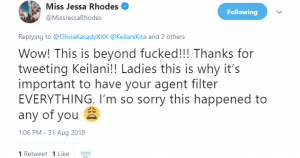 Thank you, Keilani Kita, for letting us know about this scammer and his fake std test.
I'm here to give you the 411 about porn stars and in the adult industry as a whole.