Jessa Rhodes takes a stand against @xbiz and @wickedpictures to honor August Ames
Jessa Rhodes has tweeted out an official statement.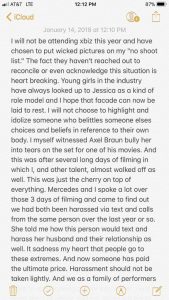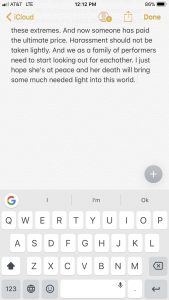 I will not be attending xbiz this year and have chosen to put Wicked Pictures on my "no shoot list."
The fact they haven't reached out to reconcile or even acknowledge this situation is heartbreaking. Young girls in the industry have always looked up with Jessica as a kind of role model and I hope that facade can now be laid to rest.
I will not choose to highlight and idolize someone who belittles someone else's choices and beliefs in reference to their own body.
I myself witnessed Axel Braun bully her into tears on the set for one of his movies.
And this was after several long days of filming in which I, and another talent, almost walked off as well.
This was just the cherry on top of everything. Mercedes and I spoke a lot over those 3 days of filming and came to find out we both had been harassed via text and calls form the same person over the last year or so.
She told me how this person would text and harass her husband and their relationship as well. It saddens my heart that people go to these extremes. And now someone has paid the ultimate price.
Harassment should not be taken lightly. And we as a family of performers. need to start looking out for each other. I just hope she's at peace and her death will bring some much-needed light into this world.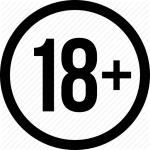 Bringing you all the insider information from the xxx industry.