August Ames Left Suicide Note, Apologized for Killing Herself
Cyber-bullied porn star August Ames left a suicide note before taking her own life in a public park.  According to The Blast, the Ventura County Medical Examiner revealed that the note was discovered in Ames' car.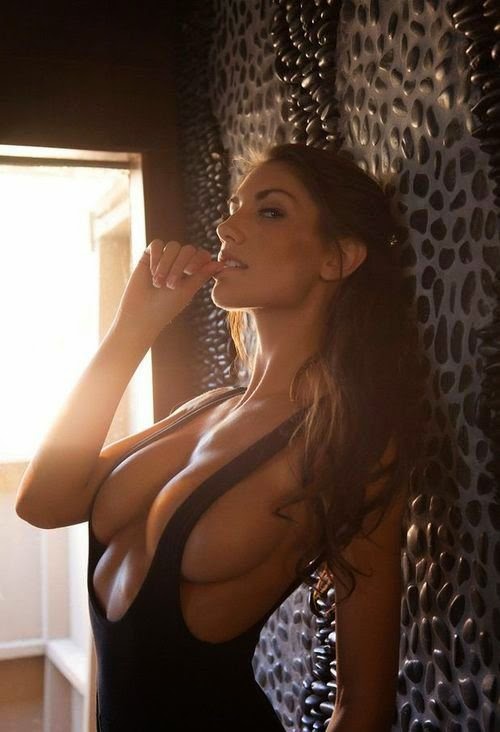 In the note, addressed to her family and friends, the 23-year old allegedly apologized for killing herself, but did not mention anything about the online backlash and betrayal she had been receiving after refusing to perform with a male performer who had done gay porn.
Ames, who had struggled with mental health issues, died of asphyxiation in the early hours of December 6 after hanging herself. Her body was found at 3:45 A.M. California time, in a public park 20 minutes from her home in Camarillo.
Shaming
In an online pile-on, scores of politically correct "Social Justice Warrior" (SJW) leftists, and identity politics-obsessed LGBTQ advocates, viciously descended upon Ames, labeling her a "homophobe" despite her subsequent denials and explanations.
This "pansexual" asshole told her to kill herself by taking a cyanide pill.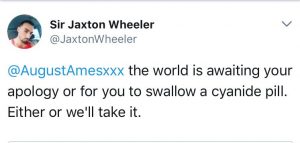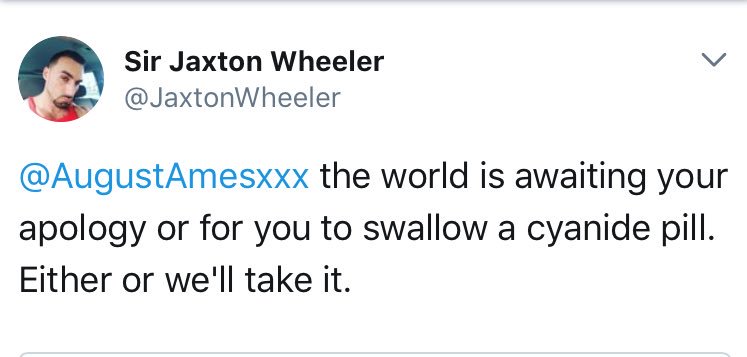 Many in the porn community are furious at its influential members and so-called spokespersons for contributing to her death by shaming and pontificating… but not supporting her while she was being attacked.
August's friend, fellow porn star Alison Tyler agreed that the porn industry could have been a lot more supportive of August, and that August had never been "homophobic".
Victims of bullying are 229 times more likely to commit suicide than the non-bullied, according to a study by Yale University.
The heartbreaking suicide note has not been released publicly, and Ames' family have asked for privacy during this painful time.
I never felt more satisfied or optimistic than when I rode the river in my youth.