VPN time: Corrupt, Muslim-dominated Indonesia blocks Tumblr over porn
Indonesia has blocked online blogging service Tumblr over pornographic content, the government said, in Jakarta's latest crackdown on "obscenity".
The government of the world's most populous Muslim-majority nation blocked Tumblr.com, complaining that the New York-based company had not replied to its February letter demanding that all pornographic content be scrubbed from the platform within 48 hours.
Executives from Tumblr had reportedly not replied because they were too busy laughing at the idiots who sent the letter.
Indonesia is the world's fastest-growing country for internet use. However, the use by internet subscribers of virtual private networks, or VPNs, doom all of its religious-inspired censorship plans to failure.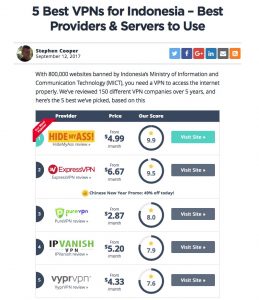 VPNs protect a user's internet traffic from those who seek to monitor their activities. They obscure the addresses of the sites that one visits and provide strong encryption. This makes inspection of the contents of one's communications impossible.
The full 360
Indonesia's Ministry of Technology and Information, which is responsible for communication and information affairs, said it had received multiple reports about obscene content on Tumblr, a micro-blogging and social networking website which has about 400 million blogs on its service globally.
"After investigating, we found at least 360 Tumblr accounts contained pornographic content," ministry spokesman Noor Iza said. [LOL only 360 accounts? — ed.]
Spokespersons for Tumblr could not immediately be reached for comment, as they were reportedly laughing while video-recording themselves pissing in delivery orders of chicken satay and soto.
In 2016, Jakarta threatened to block Tumblr's service in the country of 260 million but did not follow through on the threat.
The ministry stated with a straight face that Tumblr would be accessible again once the company complied with the government's order.
Indonesia brought in a tough anti-pornography law in 2008 that criminalises any work deemed obscene. It blocked popular video-sharing website Vimeo in 2014 after accusing it of hosting pornographic content.
And yet, Vimeo survived.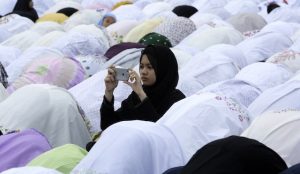 Religious bias, censorship and corruption
Transparency International ranks Indonesia's government as Highly Corrupt. Legislators frequently frame laws in vague terms to suit their own agendas. Thus, some sites are blocked for statements contrary to the national interest (if, for example they reveal human rights abuses).
The 2011 State Intelligence Law gives the government the right to surveil anyone within Indonesia or abroad. Furthermore, there are no data privacy laws in the country. Whistleblowing on corruption is blocked by the illegality of divulging "state secrets." This imposes a blanket sanction on opponents who are judged to be harmful to national interests and security.
Non-governmental organizations (NGOs) that receive funds from foreign sources are banned in Indonesia. Under the Civil Society Organizations Law, special interest groups are also banned from raising funds from within Indonesia. These measures make it difficult for independent pressure groups to operate within the country.
The fight against pornography has such wide parameters, that it allows the government to ban sites that deal with LGBT issues and women's rights. Dating sites are also often encompassed by the MICT ban on porn. The government also bans gambling sites for being immoral.
Entertainment is heavily censored in Indonesia. The authorities banned the local implementation of Netflix for the whole of 2016 because it failed to submit sufficient details of its media library content to state censors. Netflix is now available in Indonesia. However, other sites that the government has banned and since reinstated are still blocked in parts of the country.
Web Access in Indonesia
Access to the web and privacy on the internet in Indonesia are complicated topics. The government can gather any information that it wants, without fear of scrutiny. It uses the constitution's clause obliging it to protect its citizens to give it the right to do whatever it wants.
A 2017 study by the Open Observatory of Network Interference, called The State of Internet Censorship in Indonesia discovered that Indonesia blocks some VPNs' websites. This shows that the Indonesian authorities are taking steps to block of this category of privacy software. Not all VPNs are equal and you need to be careful about which you choose. The toughest internet blocks and surveillance practices carried out by governments at the moment are those implemented by China. Indonesia is following in that country's path. Therefore, if you pick a VPN that successfully defeats the Great Firewall of China, you will be one step ahead of the authorities in Indonesia too.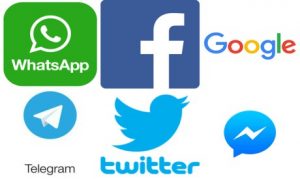 Last November the government threatened to ban social network Facebook and messaging app WhatsApp unless the platforms removed obscene Graphics Interchange Format (GIF) material from their services.
Facebook execs responded by shitting in some day-old rendang and then laughing loudly. However, Indonesia stepped up its online obscenity purge.
Earlier this year, the nutless monkeys at Google pulled Blued, one of the world's largest gay dating apps, from the Indonesian version of its online store in response to demands by the corrupt government of Indonesia.