Sen. Grassley refers Swetnick, Avenatti to Justice Dept. for criminal investigation
Senate Judiciary Committee Chairman Chuck Grassley announced Thursday he has referred creepy porn lawyer/carnival barker Michael Avenatti and his client Julie Swetnick to the Justice Department for a potential criminal investigation regarding a potential "conspiracy" to provide false statements to Congress.
Grassley said that in addition to investigating their false statements, he is asking for the Justice Department to look into whether the two sought to obstruct his panel's investigation of the allegations against now-Supreme Court Justice Brett Kavanaugh.
While the Committee was in the middle of its extensive investigation of the late-breaking sexual-assault allegations made by Dr. Christine Blasey Ford against Supreme Court nominee Judge Brett Kavanaugh, Avenatti publicized his client's allegations of drug- and alcohol-fueled gang rapes in the 1980s. The obvious, subsequent contradictions along with the suspicious timing of the allegations necessitate a criminal investigation by the Justice Department.
The letter notes potential violations of 18 U.S.C. §§ 371, 1001 and 1505, which respectively define the federal criminal offenses of conspiracy, false statements and obstruction of Congress. The referral seeks further investigation only, and is not intended to be an allegation of a crime.
Read the referral letter with supporting documents here. (Thank you Lurking Reader for the link.)
"The law prohibits such false statements to Congress and obstruction of congressional committee investigations. For the law to work, we can't just brush aside potential violations. I don't take lightly making a referral of this nature, but ignoring this behavior will just invite more of it in the future," Grassley said in a statement.
Avenatti quickly fired back in a tweet, saying it was "ironic that Senator Grassley now is interested in investigations." Avenatti added in an email to The Hill that "Grassley has just made a major mistake. Let the investigation into Kavanaugh and his lies begin."
LMAO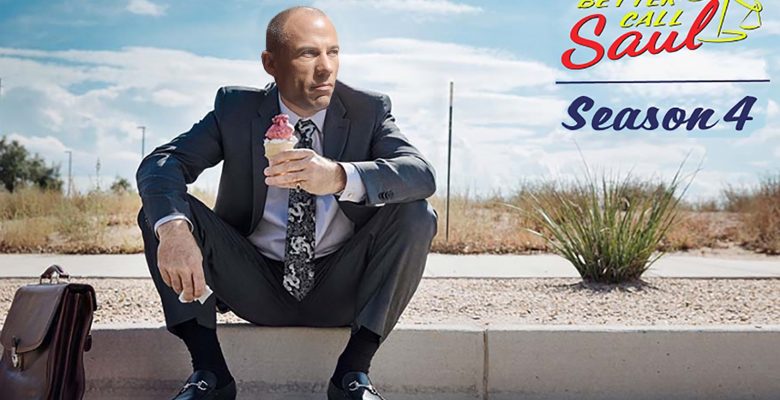 Swetnick alleged in a sworn declaration released by Avenatti during Kavanaugh's confirmation process last month that Kavanaugh was at a party where she was gang raped. Kavanaugh vehemently denied the allegation, as well as claims from two other women who accused him of sexual misconduct stemming from his days in high school and college in the 1980s.
In a letter sent on Thursday to Attorney General Jeff Session and FBI Director Christopher Wray, Grassley wrote that he was referring Swetnick and Avenatti for an investigation on "materially false statements they made to the Committee during the course of the Committee's investigation."
"In light of the seriousness of these facts, and the threat these types of actions pose to the Committee's ability to perform its constitutional duties, I hope you will give this referral the utmost consideration," Grassley wrote in the letter.
Grassley, in the letter to Sessions and Wray, claimed Swetnick and Avenatti's allegations were leveled at a "suspicious" time. The senator added that said that Swetnick's allegation created a "diversion of committee resources" and there were "subsequent contradictions" to the allegation.
"In light of Ms. Swetnick's and Mr. Avenatti's own statements to the media, information obtained from Committee interviews of her associates, and publicly reported information about her and Mr. Avenatti, it has become apparent that the statements Mr. Avenatti and Ms. Swetnick submitted to the Committee likely contained materially false claims," Grassley wrote in the letter.
Avenatti, who also is a potential 2020 Democratic presidential candidate and works as the attorney for aging porn star Stormy Daniels, has had a rough week.
Monday, Avenatti suffered two big losses, including one in which a California court ordered him to pay $4.85 million to a lawyer who used to work for Avenatti's former (now bankrupt) firm, Eagan Avenatti.
Shortly after that ruling, an Orange County court ruled that Avenatti and his staff are to be evicted from their suite office at Newport Beach's Fashion Island mall after they missed four months worth of rent payments to The Irvine Co.