Russian lawmaker urges local women not to have sex with foreigners at the 2018 World Cup
Head of the Russian parliamentary committee for family matters, Tamara Pletnyova, told a Moscow radio station that local women should avoid having sex with foreign men during the 2018 World Cup. She later added that if a woman truly feels the need to mess around, she should find a partner of the same race.
"I'm not nationalist," she said in a radio interview, "but nevertheless. . . ."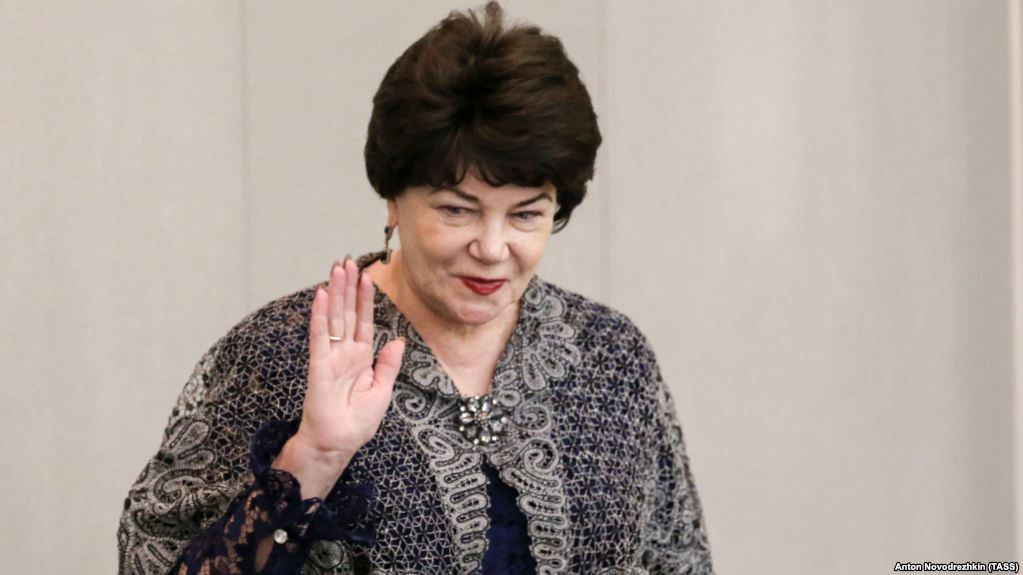 The remarks by Pletnyova to a Moscow radio station on June 13 came a day before world soccer's centerpiece tournament was set to kick off in several Russian cities — a month-long event that hundreds of thousands of foreign fans are expected to attend.
In an interview with Govorit Moskva radio, Pletnyova, chairwoman of the Family, Women, and Children Affairs Committee in the lower house of parliament, warned of a possible rise in the number of single mothers due to 2018 World Cup miscegenation.
"These children suffer and have suffered, even since Soviet times," she told the station.
"These children suffer and have suffered, even since Soviet times," she said in comments published by Govorit Moskva.
Pletnyova also suggested that should a Russian woman get pregnant, it would be better if the father of the child was "of the same race."
According to Radio Free Europe:
Pletnyova is no stranger to controversial statements.

In March, she expressed support for comments by Vyacheslav Volodin, the speaker of Russia's lower house of parliament, in which he told female journalists who cover the legislature to change jobs if they face sexual harassment from lawmakers.

"I would like to say that these girl journalists should look more decent, put clothes on themselves when entering a state building, instead of having their belly buttons naked," Pletnyova said in an interview with Ekho Moskvy radio. "Volodin is right and I fully support him. If they are scared and are offended, they should not come here."

Volodin's remarks followed sexual harassment accusations made by female journalists against senior Russian lawmaker Leonid Slutsky.
I never felt more satisfied or optimistic than when I rode the river in my youth.