Watch the video. This guy can't even double-talk his way into a plausible explanation.
There's a lot more to this guy's story. He's been well known among a certain circle of adult performers for several years.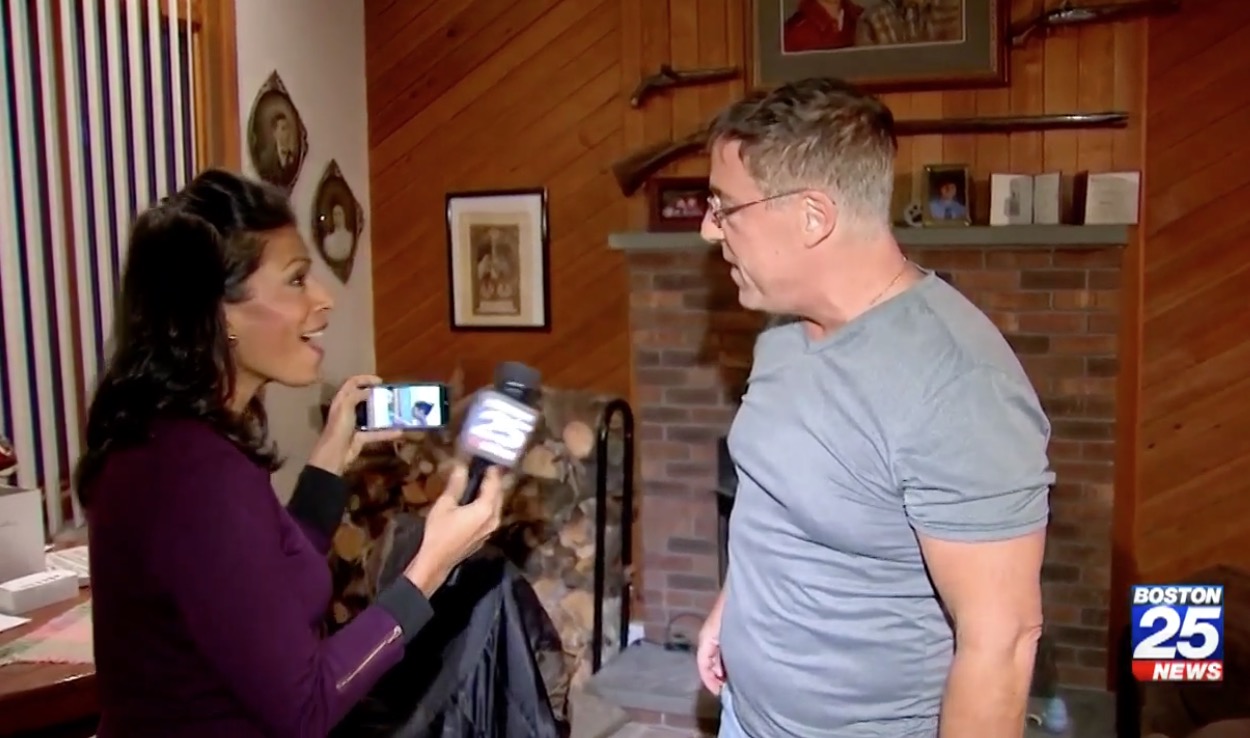 This moron is wearing the same shirt.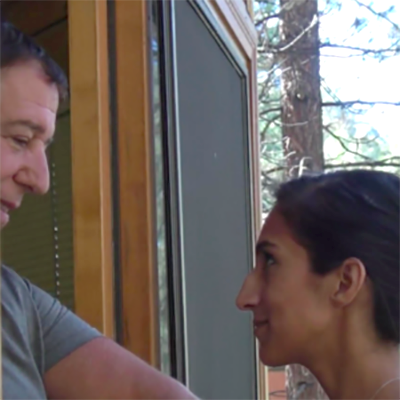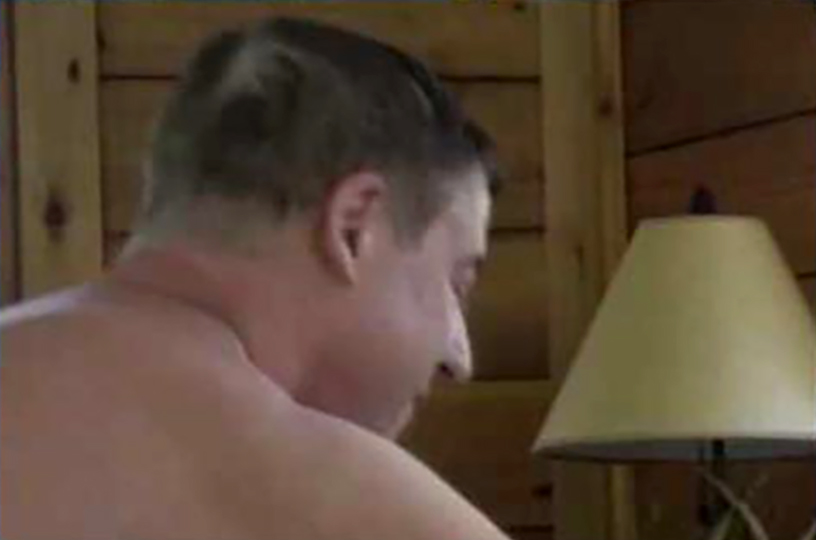 Boston 25 News reports
New Hampshire State Rep. Frank Sapareto has been in office for seven years and is up for re-election on Tuesday.
"It's despicable, disgusting stuff this guy is doing," said one Derry resident.
In June, Sapareto claims he was in Simi Valley, California, where he met Jonathan Carter aka Roy Randal, a filmmaker.
Sapareto claims he was under the impression he and Carter would make a "tourism video" together.
Now, why would they be shooting a New Hampshire tourism video in Simi Valley, California? The company they put together for this endeavor was formed in New Hampshire.
Reporter Malini Basu: "In June, were you in LA filming a porn video?"
Sapareto: "No, of course not. We had a tourism, he pitched it as a tourism video, [where we'd] take videos of tourists and put it online."
Right…
The filmmaker's attorney sent Boston 25 News a still from the movie, depicting a woman being grabbed by someone who looks to be Rep. Frank Sapareto.
Malini Basu: "Is this you?"
Sapareto: "That's my face, part of my arm, but he got a video and this is shooting video."
Basu: "It looks like you're grabbing her chest."
Sapareto: "There is an arm there that does that, this is easy to Photoshop."
LOL Really . . .
In a lawsuit, Carter claims Sapareto didn't like the finished product of the adult film, which triggered the alleged assault.
Basu:" Were you making a porn video at all?"
Sapareto: "No, there is nothing at all, if you want to call the private things I have with my relationships with that, there is none of that."
What? 
According to a police report obtained by Boston 25 News, Sapareto allegedly drove to Carter's house and allegedly assaulted him.
Basu: "You never punched him over the head?"
Sapareto: "No."
Basu: "He's making it up?"
Sapareto: "How else can he bring in the salacious stuff before an election? I was there, I dropped the stuff off, I shook hands and left."
"Accusing my client of doctoring the video's is absurd, that level of denial is also a credibility killer when it comes to denying the attack," said Eric Dubin, Carter's attorney.