Playboy features first Transgender Playmate; Jenna Jameson Annoyed
French model Ines Raus has become the first transwoman to be named a Playboy Playmate and centerfold.
The newly crowned transgender Playmate has said, "I lived a long time without saying I was transgender. I dated a lot and almost forgot. I was scared of never finding a boyfriend and being seen as weird. Then I was like, 'You know, you should just be who you are.'"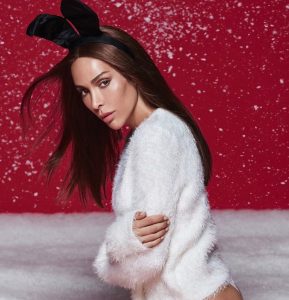 Meanwhile, ex-porn star turned train wreck Jenna Jameson grumbled on Twitter about the transgender Playmate.

So @playboy just announced it will be featuring its first transgender playmate… ???????????????

— Jenna Jameson (@jennajameson) October 19, 2017