Montana Fishburne Enters Rehab at Wavelengths Recovery
Huntington Beach, FL — Montana Fishburne, the daughter of  actor Laurence Fishburne who once ventured into porn to become the next Kim Kardashian, has entered the California rehab facility Wavelengths Recovery.
The 26-year-old was pulled over back in March for rear-ending another car in Fort Lauderdale, Florida. It is reported that the responding officers found an open bottle of wine inside her Toyota Corolla and discovered that she had a breath alcohol level of .18 – more than twice the legal limit of blood or breath alcohol (.08) under Florida law.
During her sobriety test, Fishburne proceeded to urinate on the side of the road.
Fishburne pleaded not guilty to four counts of DUI-related charges in April, and was released on a $2,500 bond.
She was ordered to complete a 60 to 90-day rehab program, and last week was admitted to the swanky $30,000 per patient Wavelengths Recovery in Huntington Beach for treatment of substance abuse.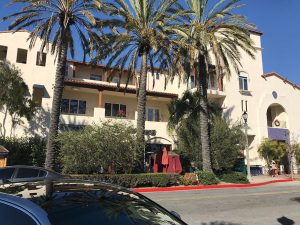 Wavelengths Recovery has been the rehab facility for many celebrities including Robert Downey, Jr., Mel Gibson, Courtney Love and Whitney Houston.