Gay porn star Sebastian Young awaits trial for raping, giving STI to daughter; pleads to 'disorderly conduct'
'Gay-for-pay' porn model Sebastian Young, a Lucas Entertainment star, stands accused of raping his five-year-old daughter and giving her an STI.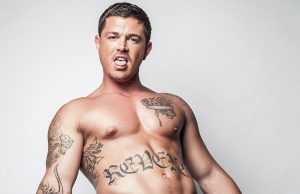 Young (birth name Joshua Noles) was arrested in Florida in August 2016 on five criminal charges: sexual battery on a person less than 12 years of age, lewd or lascivious molestation of a person less than 12 years of age, unlawful transmission of an STD via sexual intercourse, incest, and aggravated child abuse.

The complaint against Sebastian Young was was subsequently amended, and he now faces charges of: felony possession of sexual performance by a child (enhanced) and felony/capital sexual battery on a person less than 12 years old.
That's right, this horrendous crime is being treated as a capital offense by the state of Florida.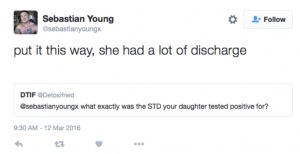 In the case's latest development, GayStarNews reports
The state has reduced the third felony charge he was facing for threatening the police officer to a second degree misdemeanor charge of 'disorderly conduct'. Young has pleaded guilty to the [] charge.
The modest advantage of accepting the plea deal is that the conviction cannot be used against him in his upcoming rape/incest trial. Plus, since he's already been sitting in jail more than a year, the 60-days sentence for 'disorderly conduct', was eaten up by the credit he was given for time served.
Str8UpGayPorn noted at the time of Sebastian Young's arrest
Several years ago, he was arrested and convicted for assault on an elderly person over 65, for which he spent nearly two years in prison. Young has also been arrested at least eight times on multiple drug, DUI, burglary, traffic, and battery charges over the past 12 years. With his arrest this week, he now has a record 16 booking photos, tying Bryce Evans as the gay porn star with the most mug shots of all time.
Young's bail is currently set at USD $2 million. His trial is scheduled to begin in March 2018.
I never felt more satisfied or optimistic than when I rode the river in my youth.