More hacked 'revenge porn' videos of WWE diva Paige posted online
WWE star Paige appears to have once again been targeted by hackers. Last year, hackers leaked the WWE diva's explicit selfie photos, private videos and personal WhatsApp chats, vowing to release more of Paige's personal data.
Over the weekend, the 25-year-old Norwich, England-native was yet again the apparent victim of an unauthorized online video leak.
Three new explicit video clips surfaced featuring Paige performing sex acts with Xavier Woods, former WWE Superstar Brad Maddox and another unidentified man, according to Ringside News. There is now over an hour of combined content online of Paige hooking up.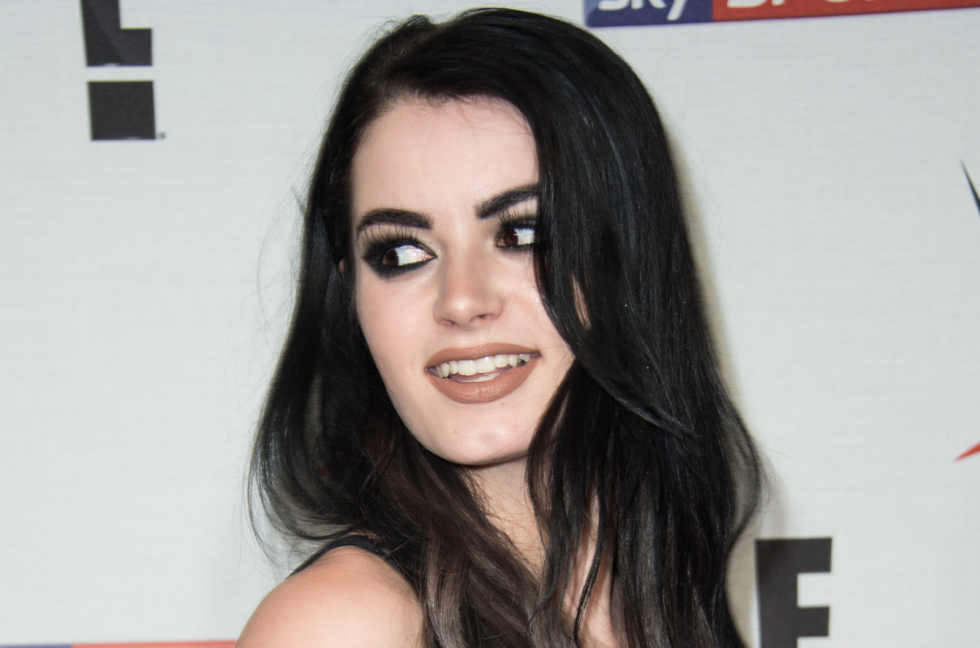 The 'revenge porn' videos have been published in a notorious celebrity gossip site. MikeSouth.com is not reporting the name of the site over privacy concerns.
Born Saraya-Jade Bevis on August 17, 1992, Paige is an English former WWE wrestler. She was forced to quit after she was injured during a six-woman tag team match involving Sasha Banks in New York.
The video leaks last year followed Paige's announcement of a planned return to the WWE. It still remains unclear whether the hackers behind the leaks are in any way connected to the Fappening or Celebgate hackers.
Over the past year, three Celebgate hackers have been arrested by authorities for hacking the iCloud and Gmail accounts of numerous celebrities.
Hollywood actresses and many other celebrities – including Jennifer Lawrence, Kirsten Dunst, Kate Upton and Kim Kardashian – were among those affected by the 2014 Fappening hack.
In November 2017, hackers leaked private photos of WWE divas Maria Kanellis and JoJo. In December, hackers once again leaked nude photos of Kanellis, who is currently pregnant and not active in the WWE circuit.
Last December, Paige opened up about the emotionally traumatic experience of having her personal photos and videos having been leaked online. "I wasn't eating, I wasn't sleeping, I lost all my hair. I have clippings right now but I literally have no hair because my hair fell out, because I was so stressed," she reportedly said. "It just broke my heart. I was like 'why would someone want to do that to someone?'"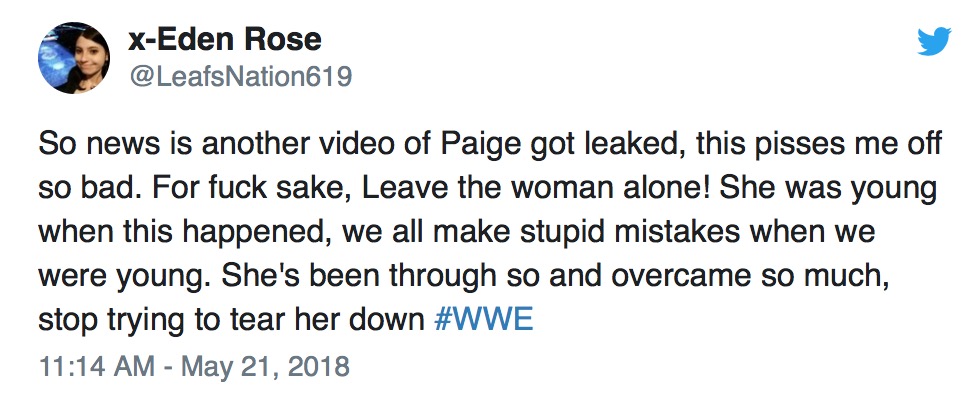 Two-fisted reporter. That's not my microphone, I'm just happy to see you.