Host of The NFL Today Loves Him Some Lana Rhoades Porn
JB James Brown who hosts CBS' flagship pre-game show "the NFL today" accidentally tweeted out a link to a Lana Rhoades scene.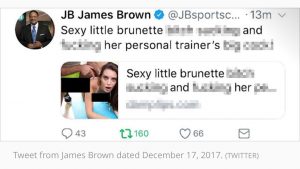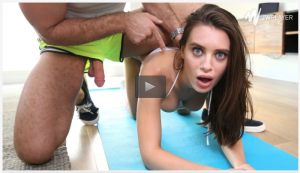 The tweet remained up for about 15 minutes before the "mistake" was finally realized and the tweet was deleted. Not before however it was noticed by many fans and got lots of giggles and comments.
"Obviously my account has been hacked!!!" Brown wrote.
The 66-year-old sportscaster chose not to address the gaffe any further.
When asked for comment Lana Rhoades had this to say  ….