Florida Attorney Films Porn In Jail With Inmates
I've heard some messed up stories about lawyers before but this one seems to take the case. He would get girls in jail to film sex acts on his iPad for a porn project he was calling "Girls in Jail". In return, he would put $30 to $40 at a time in their commissary accounts.
This was not just straight sex acts either, it was actually a full-blown scene where each girl would introduce herself, with her inmate number being shown and then it would lead into what appears to be POV sex scenes.
All I can say is … only in Florida!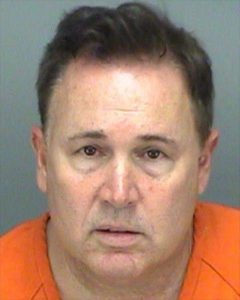 "Detectives who entered the room as the two were allegedly about to begin a sexual act said Spark's penis was "fully exposed," according to Tampa station WTVT."
Spark was able to get the women alone in private rooms by using his attorney visitation rights even with inmates who weren't his clients, according to WFTS TV.
Typically, electronic devices aren't allowed behind bars except for attorneys in the process of serving clients.
"He duped the system because he came in there representing himself as a lawyer," Gualtieri said at a news conference Monday. "There's something that is sacrosanct about that lawyer-client relationship, and that's why we give great consideration and, frankly, deference to it."
Officials are investigating to see how many other inmates Spark may have had sex with at the Pinellas County Jail and other facilities in the Tampa Bay area and Central Florida.
Hello, my name is Kelli Roberts. I am a published author, AVN nominated producer, and webmaster who has worked in the adult industry since August of 1996.