Ebony Porn Starlet Moriah Mills Has Boob-Off with Wendy Williams on Daytime TV
Everyone with a television knows Wendy Williams, the former "shock jockette" and National Radio Hall of Famer, who has hosted the nationally syndicated TV talk show The Wendy Williams Show since 2008. Her enthusiastic presentation is matched only by her glitzy outfits and her blunt opinions. (On a recent broadcast, Williams called out Kim Kardashian and Kanye West.)
Oh yeah… and she also has massive boobs.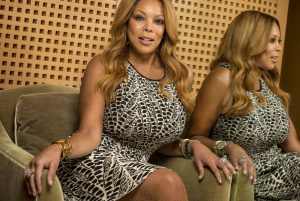 Williams often hosts a segment on her show called "Ask Wendy", where members of the audience request advice from Williams on camera, one on one — at their own risk. 
This past Wednesday, February 7th, Williams' guest was a young lady named Moriah, who asked Wendy if her big boobs are the reason she cannot make friends.
This led to a daytime television boob-off for the ages.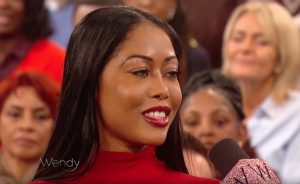 Moriah claimed that other women are jealous and mean to her, and men only want to sleep with her. (The looks shot at Moriah from other audience members appear to confirm this.)
One would suspect that this is an issue with which Wendy Williams would have some familiarity.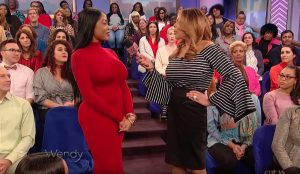 In her patented, sassy, "pull no punches" manner, Williams reflected on the irony of a woman who's apparently had some cosmetic enhancements done asking such a question. See the video below:
It turns out that the lovely Moriah is Moriah Mills, a porn starlet with credits from major studios such as Brazzers, Mofos and Reality Kings.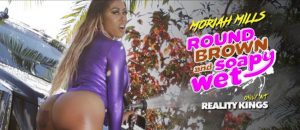 According to her bio at Brazzers:
If there's one thing Moriah Mills isn't modest about, it's her astronomically large tits. Rocking a whopping 34DDD set of jumbo boobs and a juicy booty that doesn't let up, this Guyanese beauty is a sexual goddess of curvy goodness. Kicking things off as a social media model was fun at first, but once she shot past her first million followers, Moriah's sights were set on a prize bigger than her huge tits – adult entertainment. Perfecting her gorgeous body with a strict fitness program, this ebony babe's dedication to the art of fucking goes deep. After landing a spread in XXL Magazine's Spring 2017 edition, this thick babe traded in her selfie stick for a thick dick, saying "you can't have a hot video without confidence." And with that began a journey to bring her fabulous assets to a global audience. A femme fatale with an ass to die for, Moriah's "head turning confidence" is exactly what sets her apart from her curvy colleagues.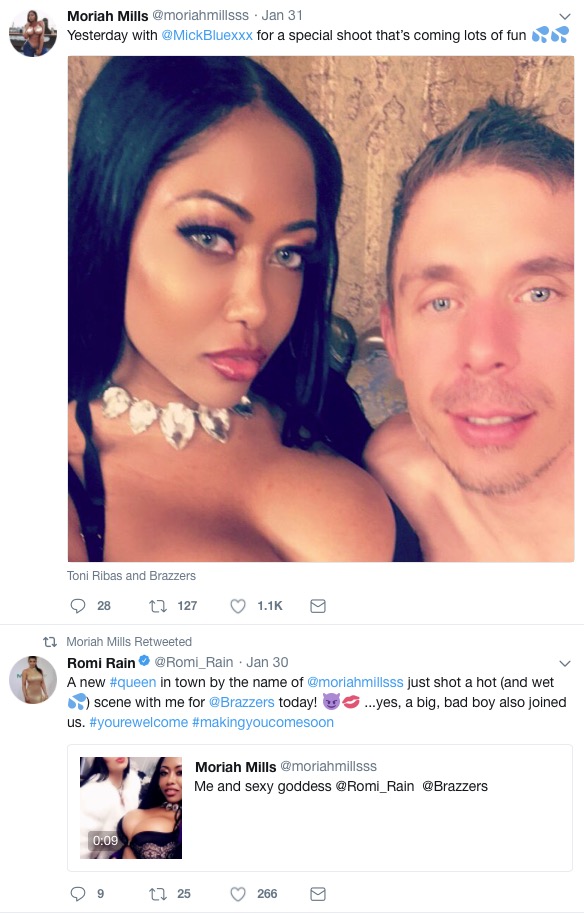 One would suspect that her appearance on The Wendy Williams Show was merely an act of cunning opportunism, because Moriah Mills should have little trouble making friends such top-rate instincts and assets.