Are Michael Avenatti's 15 minutes up?
Under increased scrutiny, Stormy Daniels' brash mouthpiece disappears from CNN and locks his Twitter account. Are Michael Avenatti's 15 minutes up?
Just last week, Michael Avenatti was the darling of CNN but the attorney representing adult film star Stormy Daniels has seen his appearances reduced amid newfound scrutiny. Is it a coincidence or something more? Have his 15 minutes of fame run out?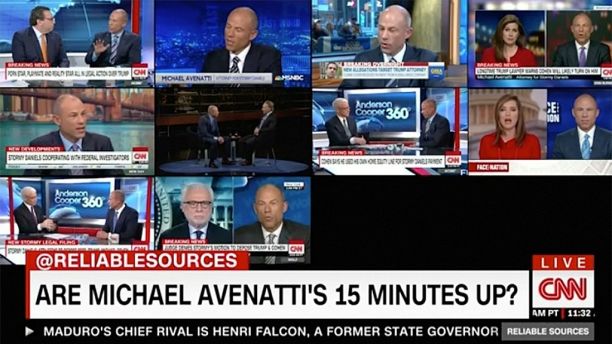 On Tuesday, a federal bankruptcy court judge in Southern California ordered a law firm managed by Michael Avenatti to pay $10 million to an attorney who said the firm stiffed him on the first installment of a $4.85 million settlement — resulting in critics labeling him a "tax cheat" on social media.
Avenatti did not appear on CNN Tuesday, or Wednesday, according to a review of transcripts and CNN programming. Although it's true that he joined Stormy Daniels in West Hollywood Wednesday as she received the key to the city, public appearances haven't gotten in Avenatti's way before.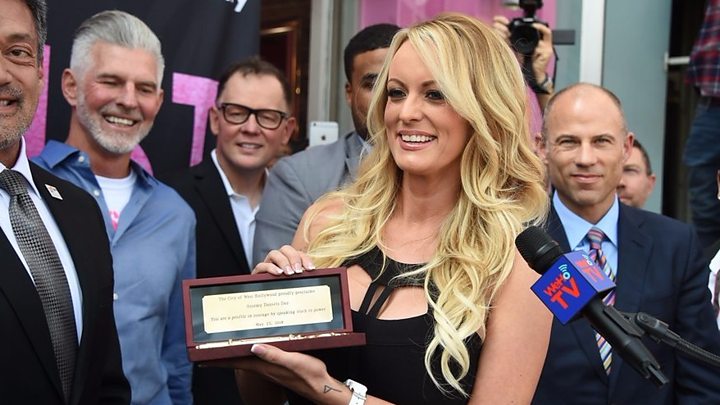 This would mark a stark contrast to the last few months when Avenatti essentially turned CNN's green room into his second home.
Last week, analysts reported that from March 7 to May 15, Avenatti was interviewed on national television a whopping 147 times – with 74 of the appearances on Jeff Zucker's CNN. Avenatti appeared on TV another seven times since the study was conducted, but only one of the appearances was on CNN – a May 22 appearance on "Anderson Cooper 360," (his 22nd appearance on the show).
"I am scheduled to be on a number of networks, including CNN. I have been dealing with some medical issues for a close family member that I am caring for," Avenatti told Fox News when asked why he had not been on CNN as frequently.
That must be come long distance care by the jet-setting Avenatti.
15 minutes
Shortly after Fox News reached Avenatti for comment, he took to Twitter: "Now this is FUNNY. Just got an inquiry from @foxnews wanting to know why I haven't been on TV that much lately. They are clearly looking to claim that something must be wrong with me or the networks must not want me. This, after criticizing me for being on TV too much. #priceless."
CNN did not respond when asked why Avenatti hasn't been on or whether or not he has any scheduled appearances.
On Wednesday, Avenatti decided to lock his frequently used Twitter account, which has over 500,000 followers. He claimed he wants to control who sees the messages he sends out – but critics didn't understand the logic behind his explanation.
"I purposely locked my account due to the following: a) bots; b) abusive trolls; and c) we will be releasing some sensitive info in the coming weeks and I want to somewhat control who has initial access to it," Avenatti wrote.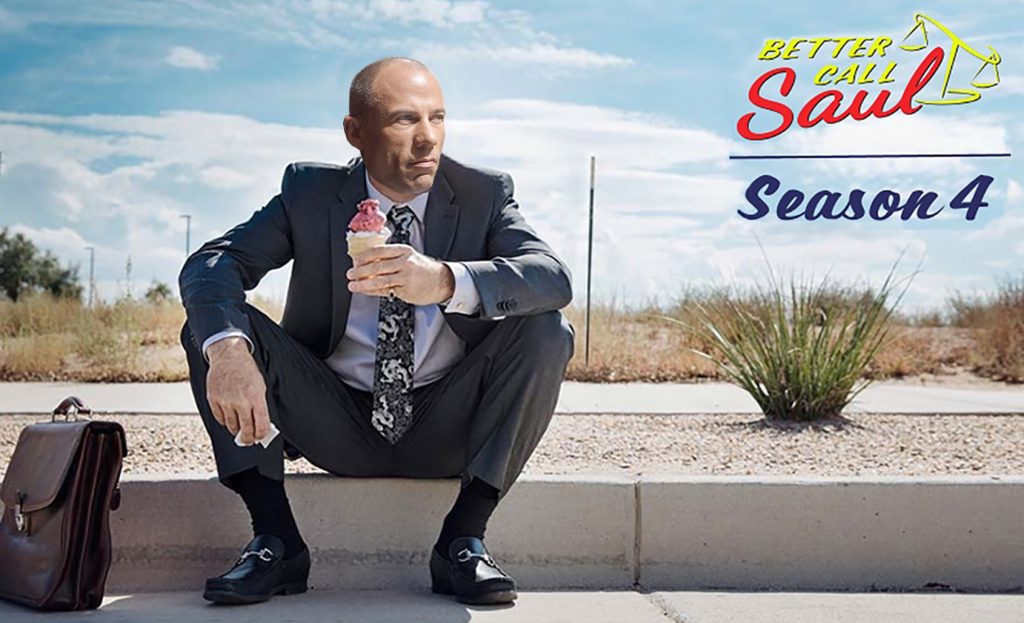 I never felt more satisfied or optimistic than when I rode the river in my youth.