Who cares about the law when we have the court of public opinion
Ever notice how those who don't have a legal leg to stand on, try their case in the court of public opinion and sometimes even twist the facts to make their side of the case sound more legit?
Case in point ….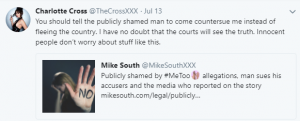 Charlotte Cross stated on Twitter that Derek "fled the country", implying he was scared to face her in court. Truth was, according to the documents posted on AVN.com, the case was filed on June 19, 2018.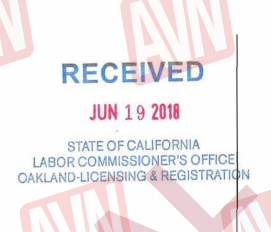 However, the story wasn't run on AVN until July 4th, at which time Derek was on his way out of the country, for a scheduled business trip.
When he came home from said trip, he went to Exxxotica Miami, for again a scheduled event – an event where hundreds of people have met him. He doesn't seem like he's hiding to me.
That's a far cry from "fleeing the country" that Charlotte Cross is stating. But again when you are trying your case in the court of public opinion, that's just what you have to do. You have to take the facts and twist them to make your own case sound better because your case has no actual merit.
They could have served Derek at any time prior to his pre-scheduled trip out of the country but they didn't. It wasn't because they didn't know where he was.
He has an office where he is at every single day when he's not on a business trip. They had at least two weeks prior to the article being released to serve him, but it's far more salacious to lie and simply say, Derek Hay fled the country to avoid being served.
That's when you know your case is falling apart. A REAL attorney always tells his client to shut their mouth and don't discuss the case, let the judge deal with the facts and then you can talk about it after.
Clearly, that isn't what is going on here.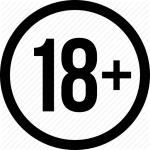 Bringing you all the insider information from the xxx industry.