Where Online Censorship Leads: Belarusian Man Charged With 'Pornography' Over Rammstein Video Post
In 2014, Andrey Halavenka, a 25-year-old resident of Hrodna, published a music video 'Pussy' by the world-known German band Rammstein on his Vkontakte social media page. Now he is facing trial over 'porno peddling'.
Halavenka told RFE/RL on April 11 that local police had informed him about an investigation launched against him two days earlier.
"I do not know how they found that post. I stay out [of scandals] and lead a normal life: work-home-work," Halavenka said when reached by Belsat.eu.
In March 2019, the Belarusian State Committee of Judicial Examinations placed a ban on showing and distrubuting the Rammstein video due to the presence of pornographic imagery.
The Hrodna department of the Investigative Committee launched a criminal case under Article 343-2 ( 'Making and distributing pornographic materials') against Andrey Halavenka. In accordance with the Belarusian Criminal Code, porno peddling is punishable by up to four years in prison.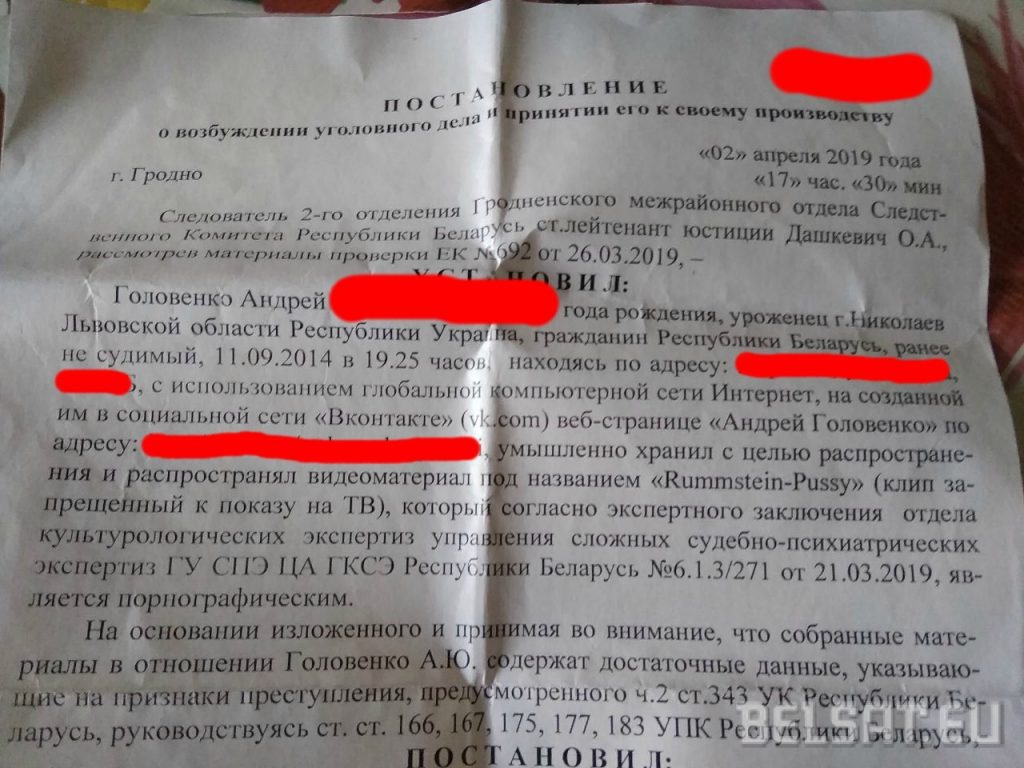 The man has been summoned for questioning.
I never felt more satisfied or optimistic than when I rode the river in my youth.